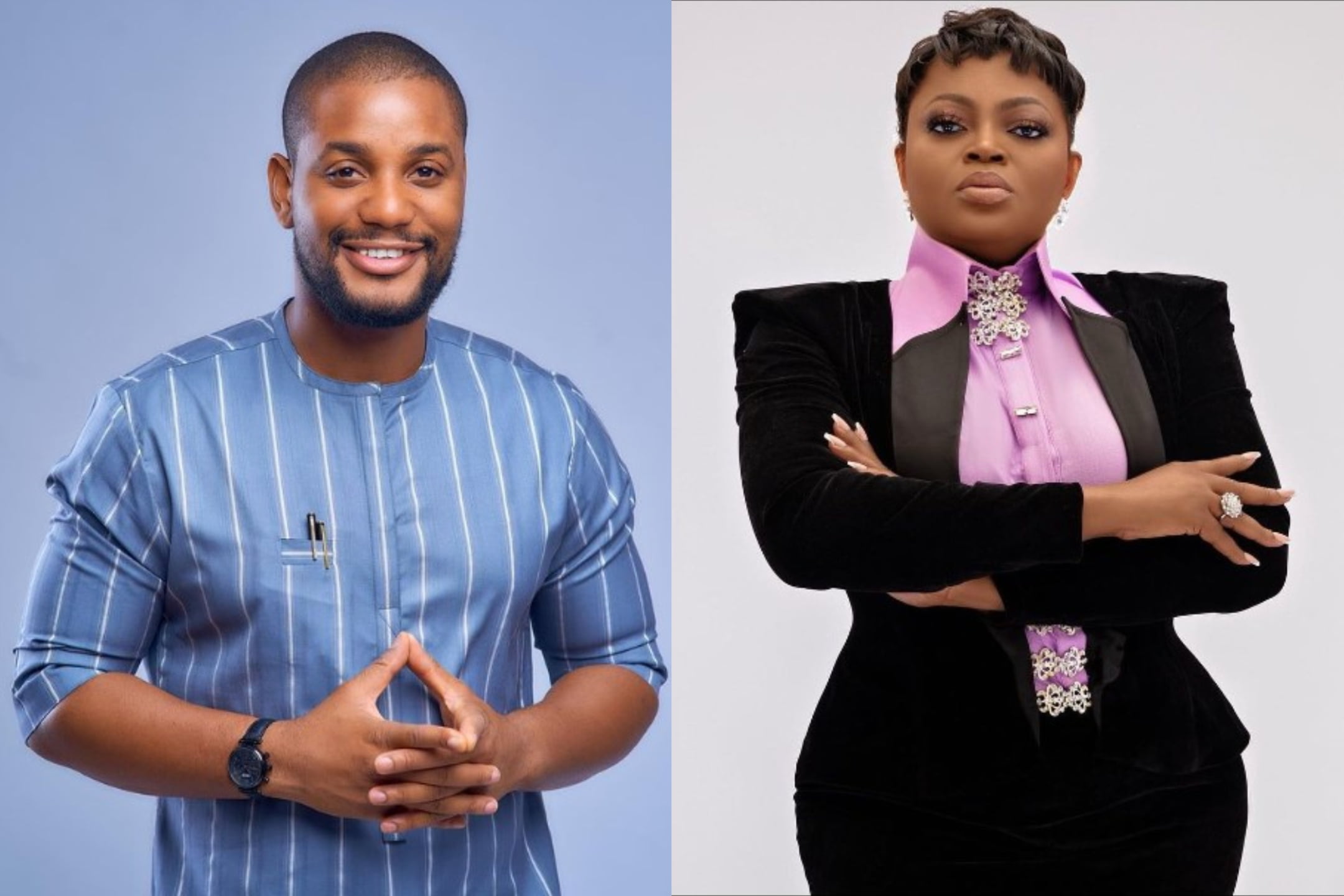 The actor shared his post on International Women's Day and dedicated the day to the PDP deputy gubernatorial candidate of Lagos State, showering praise on her for her diligence, strength, and resilience.
Ekubo praised the Nollywood actress and director for being able to manage things despite being involved in so many things in different capacities.
The actor also drummed up his support for Funke Akindele in the campaign for Lagos State leadership and promised to cast his vote for her.
Read the message

"Happy International Women's Day to the incoming Deputy Governor of Lagos State. You are my hero of Women's Day because you are consistent, resilient & dogged, you fall 13 times & get up 14 times. You constantly remind me that failure in certain areas of your life doesn't define you as a person.
You exude confidence, competence, strength, and compassion all while maintaining beauty. You have succeeded in your career for over 2 decades, which means you clearly understand how to maneuver terrain.
You never let anyone or any situation define you, you are an actor, producer, all-round entertainer, mother, entrepreneur, & politician. You will succeed in this quest because it will be a motivation to the average Nigerian/African girl to dream bigger, for her to know that her background should not keep her back to the ground. For her to know that a woman cannot be boxed or defined. Your ability to regroup, reorganize, restructure & re-strategize should be studied.
I believe in you, I believe in the sincerity of purpose of your political ambitions. Let me just remind you, Ore your dreams are 100% valid, don't let anybody downplay your dream or tell you different, or try to make you feel inferior or less than a befitting candidate.
It hasn't been done before is not an excuse otherwise the world will remain stagnant. Let it be known that I stand with you with my full chest, as a full Lagos boy, bred & brought up in Surulere. I wish you utmost success. Deputy Governor Funke Akindele, that sounds about right. Over here we vote individual & not party. Because at the end of the day, it's the individual that will do the work, not the political party. This Saturday I vote #JandorFunke for a better Lagos."