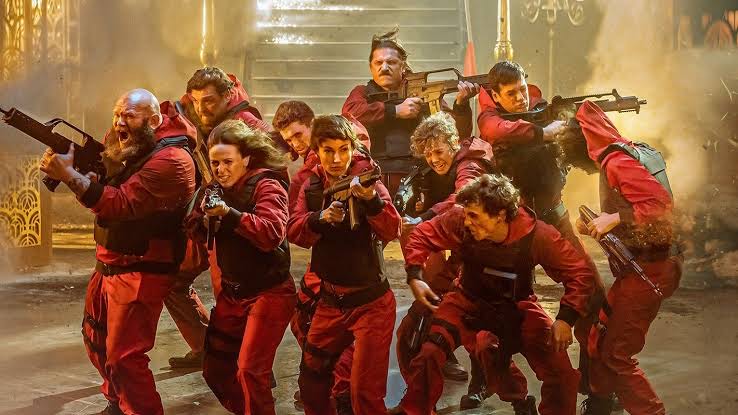 Kayko and Kokosh: Season 2
Are You The One: Season 3
Knight Rider: Seasons 1-4
Jurassic World Camp Cretaceous: Season 4
Money Heist: Part 5 Vol 2
The Great British Baking Show: Holidays: Season 4
Money Heist: From Tokyo to Berlin: Volume 2
JAPAN SINKS: People of Hope: Season 1 (episode 8)
JAPAN SINKS: People of Hope: Season 1 (episode 9)
Marsha and the Bear: Nursery Rhymes: Season 1 Part 2
Marsha and the Bear: Season 5
Elite Short Stories: Phillipe Caye Felipe
Black Ink Crew New York: Seasons 3-4
Fast & Furious Spy Racers: Season 6: Homecoming
Elite Short Stories: Patrick
Cobra Kai: Season 4: To conclude the year, we'll find out how the unlikely but much-desired alliance between Daniel and Johnny works against their common enemy, John Kreese, plus new appearances from old characters from the Karate Kid movies.
Israel Olorunnisola is a freelance creative. When he is not writing about Film, Music, TV or Pop culture he is telling stories on Wattpad.
Pulse Contributors is an initiative to highlight diverse journalistic voices. Pulse Contributors do not represent the company Pulse and contribute on their own behalf.