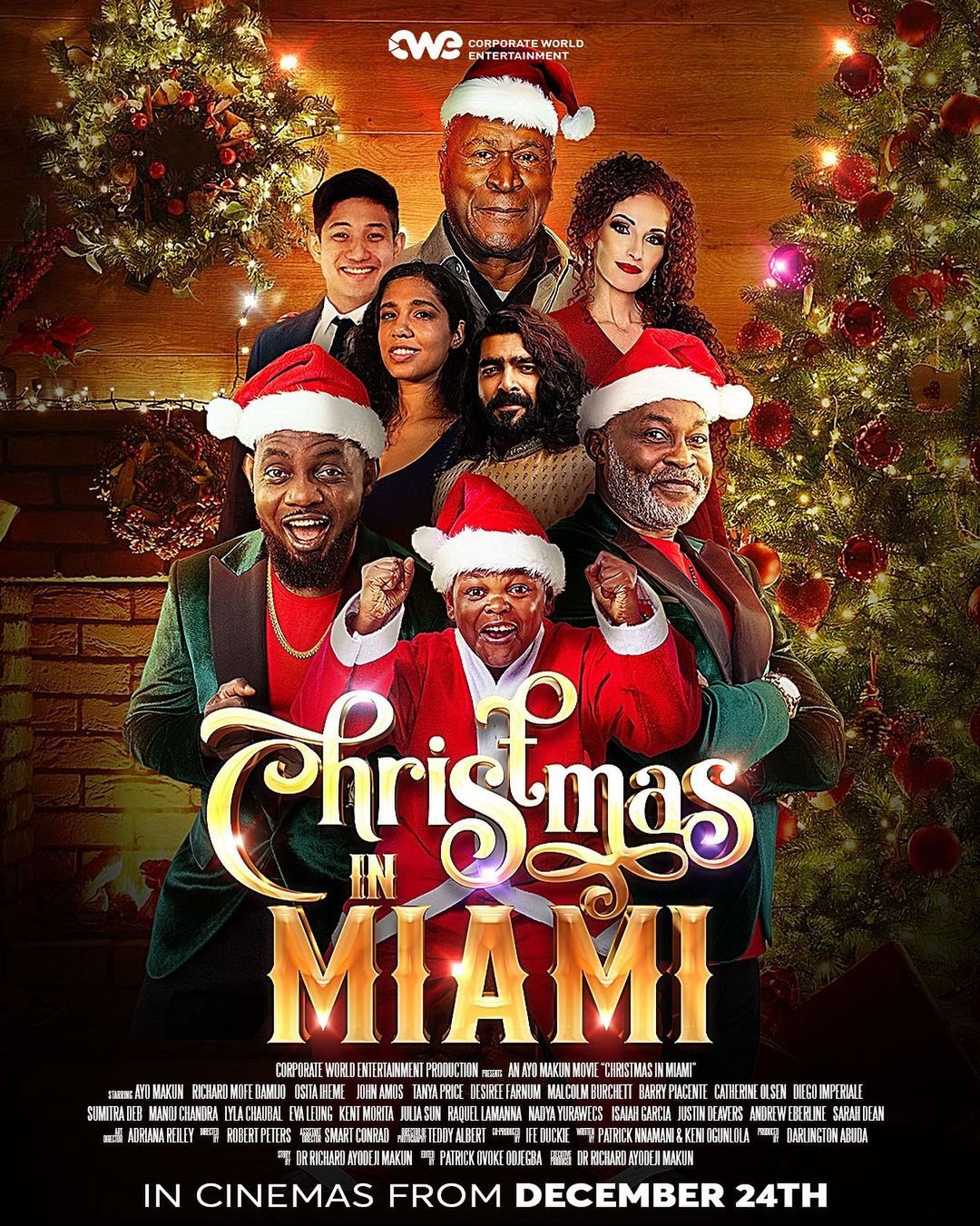 The comedy film, released on December 24, 2021, raced to N100.7 million in its opening weekend and over N127 million in its first full week.

It continued its upward trajectory in the latest December 31 to January 6 window, grossing N78 million.

The film was, once again, kept in Number 2 on the list of most watched films of the week by Spider-Man: No Way Home which grossed N119.7 million over the past week, and has grossed a total of N630 million in three weeks.

Inkblot's Nancy Isime-led Superstar finished in third place in its debut week, grossing N31.4 million, just above The King's Man which grossed N24.3 million in the past week, and N60.7 million overall in two weeks of screening.

Play Studio's Aki and Pawpaw finished its third week in the cinemas grossing N23.9 million, with a total gross of N113 million in three weeks.

Christmas in Miami's second week performance keeps it in sight of Funke Akindele's Omo Ghetto: The Saga which became the highest grossing Nollywood film of all time last year with a total box office return of N636.1 million.

It is the fourth installment in the Akpos film series, following 30 Days in Atlanta (163.4 million box office return), A Trip to Jamaica (N180.3 million), and 10 Days in Sun City (N176.7 million).