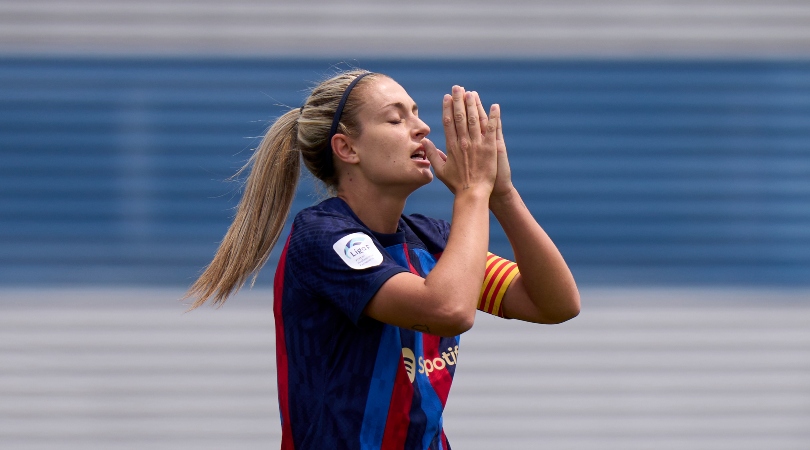 Barcelona Femeni saw their record 64-match unbeaten run ended with defeat to Madrid CFF in the capital on Sunday – their first Liga loss in almost two years.
With the Liga F title sewn up at the end of April, Barcelona's women looked set to repeat last season's feat of winning every single match in the competition.
However, their 62-game winning streak was brought to an end last weekend with a 1-1 draw at Sevilla and Sunday's defeat to Madrid CFF is their first league loss since June 2021.
Ballon d'Or winner Alexia Putellas, who has recently recovered from an anterior cruciate ligament injury suffered on the eve of Euro 2022, was on target for the Catalans in their 2-1 loss.
Barcelona Femeni finish their campaign with 28 wins, one draw and one defeat, 10 points clear of big rivals Real Madrid.
Madrid CFF end the campaign in fifth with 56 points.
Barça's women now turn their attention to the Champions League final against Wolfsburg in Eindhoven on June 3rd.