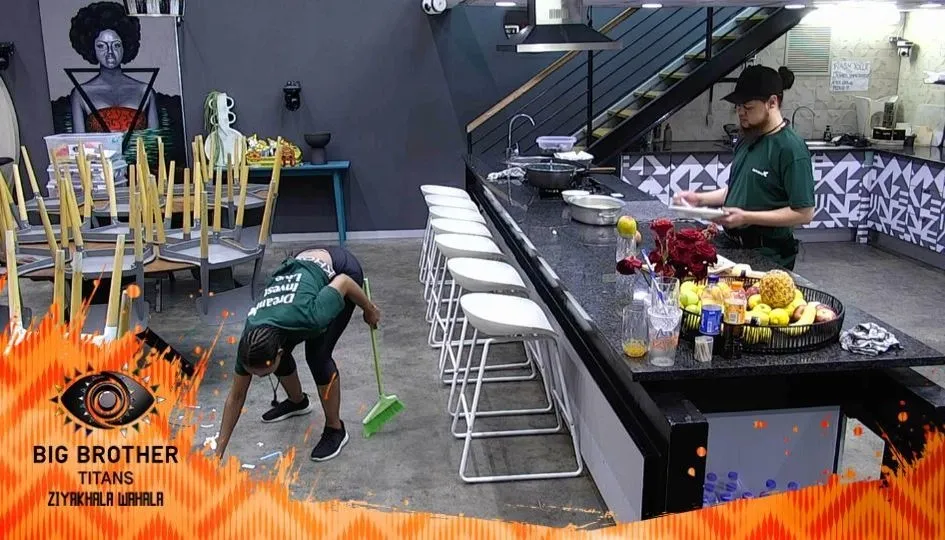 Team Yelisa for president, no?
Biggie has in the past called out housemates for breaking the house rules to the point where they lost their wager.
From all indications, the housemates are determined to win today's wager presentation, and Yelisa has been putting pressure on them and reprimanding them for not doing their jobs since they were named the new Heads of House.
The housemates raised the bar on cleaning after their morning workout for the first time. Before delivering directions for the day's chores, Nelisa strolled around the house to make sure that everyone had made their beds.
Yemi, Ebubu, and Blaqboi cleaned the carpets on their own, and Khosi went above and beyond by helping her guy Yemi sweep the entire house.
Blue took the initiative to clean the couches in the garden area, and Miracle OP and Justin collaborated in the kitchen to prepare meals for the housemates.
Trust that there will be a few black sheep

The cleaning wasn't done by all of the roommates; Yvonne, Juicy Jay, Ipeleng, Olivia, and Nana slept through breakfast and the morning while Thabang and Tsatsii talked about their possible relationship outside of the house.