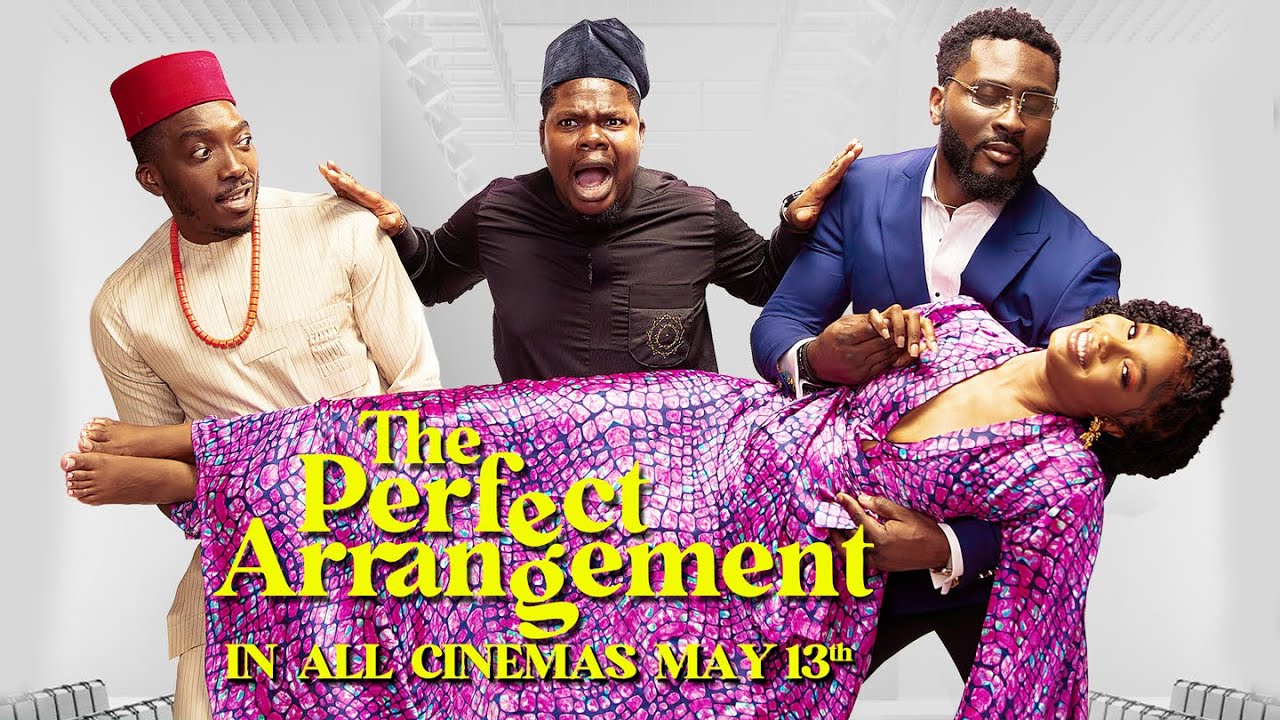 The production company recently unveiled a teaser for the forthcoming film featuring its leading stars Bovi Ugboma, Sharon Ooja and BBNaija alumnus Pere Egbi.
'The Perfect Arrangement' tells the story of Tade, a free-spirited scion of a respected political family, living her best life and without a care in the world. Things get complicated when she develops feelings for Chidi, a fast-rising politician who also happens to be her ex, and Cheta, her best friend. As if that wasn't bad enough, Chidi and Cheta are brothers. The romcom is written by Oluwapelumi Elujoba Bifarin, Chinaza Onuzo who doubles as director, and produced by Zulumoke Oyibo.
Inkblot's 'The Perfect Arrangement' will premiere in cinemas on May 13, 2022 just weeks apart from the newly released Fiyin Gambo directed thriller 'The Blood Covenant'. The new title will also see stars Debo "Mr Macaroni" Adedayo, Dorcas Shola Fapson (Ms. DSF), Wofai Fada, Adunni Ade, Mimi Chaka and Funso Adeolu, star in supporting roles.