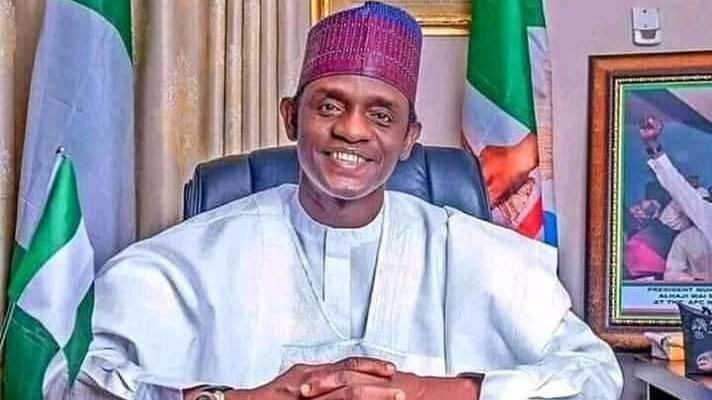 Speaking at the inauguration in Damaturu on Monday, Buni thanked the people of the state for finding him worthy of being re-elected for a second term in office.
"We are indeed very grateful. I extend hands of fellowship to all and sundry to join us in the task of building our dear state.
"It is a duty we must discharge with dignity and honour. We are first and foremost collective stakeholders, dedicated to making Yobe State peaceful and prosperous, irrespective of any differences," he said.
The governor noted that his first tenure had recorded tremendous success in security, health care, agriculture, commerce, infrastructure, mass housing, water resources, environment, governance, mineral resources, law and order, public service reform and ease of doing business.
He listed some of the achievements to include: resettling of persons displaced by Boko Haram, rehabilitation of all schools destroyed by the insurgents and rehabilitation and upgrade of 138 primary health care centres.
Others, he said, were the establishment of livestock development centres in three senatorial districts, completion of three modern markets, construction of 2,500 housing units and enactment of Violence Against Persons Prohibition Law, among others.
The governor paid special tribute to former President Muhammadu Buhari for his 'enormous support' to the state and wished him well in his future endeavours.
"President Muhammadu Buhari, GCFR, Jagoran Talakawa, occupies a special place in my heart and the hearts of all Yobeans. We thank Allah the Almighty for enabling him to complete his eight-year tenure peacefully and strongly.
"Allah endowed him with excellent health to the pleasure of his teeming well-wishers. Alhamdulillah. His administration had invested in the largest infrastructural development and had restored the integrity and dignity of all Nigerians.
"I enjoyed a special relationship with President Buhari. I consulted him regularly for fatherly advice and will continue to do so.
"As the president retires to Daura and into the hall of elder statesmen, I wish him Allah's blessings, excellent health and happy retirement," he said.
Buni congratulated President Bola Tinubu and Vice- President Kashim Shettima for their election and inauguration, assuring them of his maximum cooperation.
"President Tinubu deserved to be elected, more than any of the presidential candidates, given that he was at the forefront of restoring democracy in Nigeria.
"On behalf of the good people of Yobe State, I assure him and the vice-president of our commitment and support in the onerous task ahead," he said.