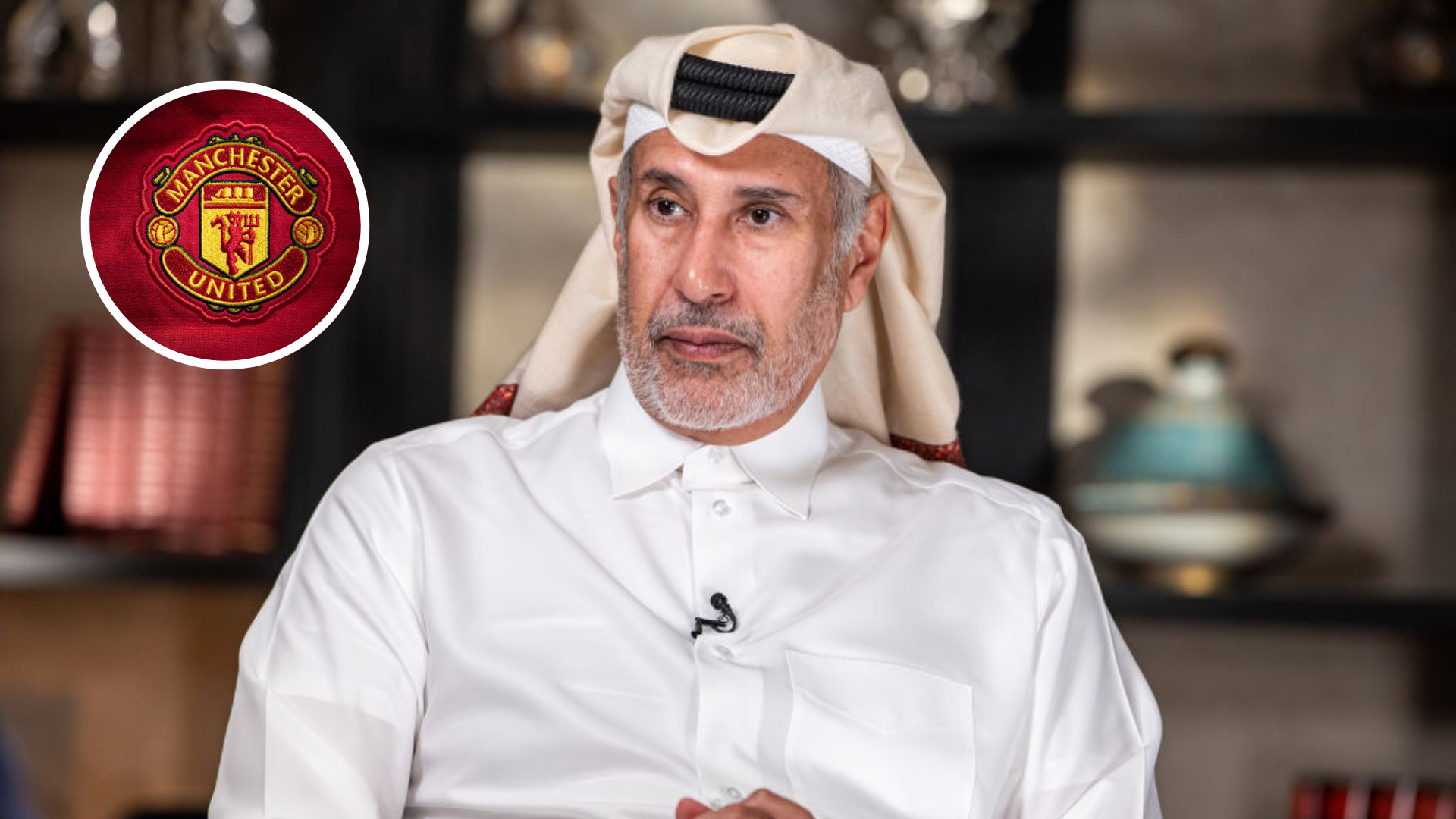 Manchester United's potential new owner Sheikh Jassim bin Hamad Al Thani faces criticism for his bid for the club, not least of all from his father who has admitted he doesn't even like football.
Sheikh Jassim tabled a bid believed to be in the region of £4.5 billion to acquire '100 per cent' of Manchester United to the Glazers last month, but he faces competition from Sir Jim Ratcliffe's Ineos and the Glazers' own reported £6 billion valuation of the club. 
US investment firm, Elliott, have also offered a minority stake in the club.
Sheik Jassim's father, former Qatar prime minister Sheikh Hamad bin Jassim bin Jaber Al Thani, said in an interview for the David Rubenstein Show: Peer-to-Peer Conversations that he isn't a fan of Sheikh Jassim's decision, but he could ultimately come around to the idea if it ends up becoming a lucrative investment. 
"I am not a football fan," Sheikh Hamad said. 
"I don't like this investment. Maybe it will work well. But you know, some of my sons like this, they always discuss it with me. They're pushing hard. This isn't my speciality.
"Let me put it like this: I am an investor. If it will one day be a good investment, I will think about it. I will not look at it as something you do just as an advertisement."
Sheikh Hamad did admit to being wrong about Qatar hosting World Cup 2022, though, suggesting he is open to changing his mind about Sheikh Jassim's potential acquisition of Manchester United.
He hinted at how staging the tournament proved especially beneficial for the nation, something he didn't foresee. 
"I thought that's a lot of money and effort that will be spent," he said. "We could spend it on something else that's good for the people and the country.
"But if you ask me now, I will tell you there was a lot of positive outcomes. And the positive outcome was not only putting Qatar on the map. 
"Look at the people who visited. I knew many from the business community, from all over the world. They came, some of them for the first time. They brought their families."