With dozens of Blue Flag beaches and 300 days of sunshine, it's little wonder Cyprus is such a popular holiday destination. But beyond the promise of sunny days and balmy nights, it is also a land of legends and love.
As the birthplace of Aphrodite, the goddess of love and beauty, the island has golden sunsets and enchanting viewpoints in abundance. Throw in the countless candlelit dinner options, from bougainvillea-cloaked taverns to private yacht affairs, as well as luxurious stays tailored to twosomes (more about that later) and a summer-long meteor shower, and you've got an irresistible setting for a romantic getaway.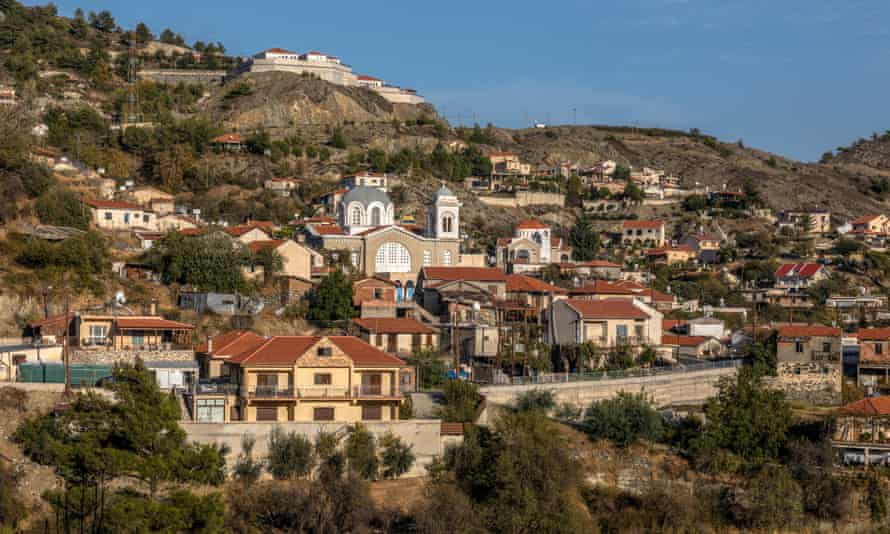 So where to begin? Although the third largest island in the Mediterranean, Cyprus is still compact enough to make experiencing its highlights easy. One of its most renowned (and romantic) attractions is Petra tou Romiou, otherwise known as Aphrodite's Rock. Located off a narrow stretch of beach between Limassol and Paphos, it is here that the goddess legendarily rose from sea foam – and the story goes that anyone who swims around this iconic beauty spot three times will find true love.
The goddess's adventures also touch the west coast of the island, where a small pool known as the Bath of Aphrodite is said to have been her favoured bathing spot – and the place she met her lover Adonis, a hunter who stopped here for a drink of water and fell instantly in love with her. Leading away from the natural grotto are two shaded hiking trails, appropriately called Adonis and Artemis.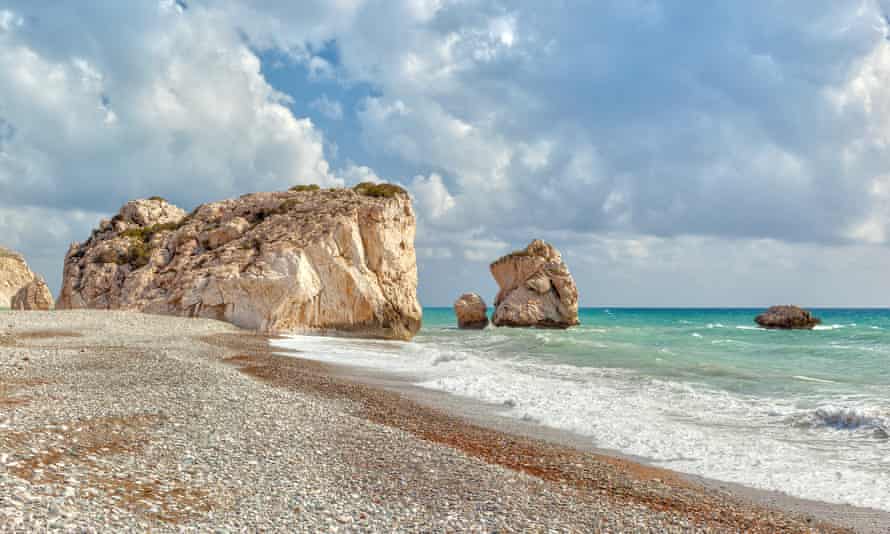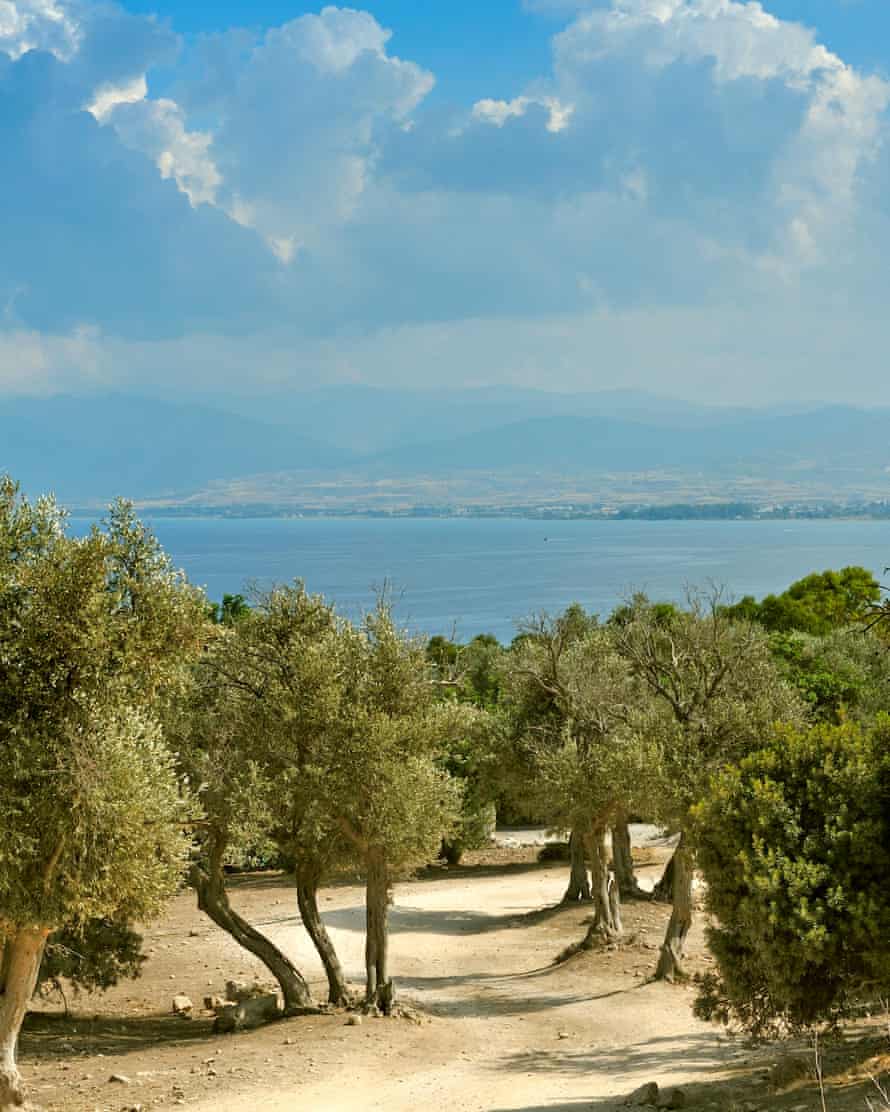 Unsurprisingly, the island's deep-rooted romantic history has inspired many lovebirds to tie the knot among its olive groves, hilltop wineries and coastal outcrops. Their usual backdrop? A dreamy sunset. Rural Paphos's Akamas peninsula at the south-western tip of the island is one of its best spots for sunset chasers, while the imposing rock formations of Cape Greco headland are a choice spot for sunset spotting (and wedding photos), and Ayia Napa's cliffs, paired with sea caves and aquamarine waters, also create an impressive frame for a sunset. Visitors to Cyprus in August will also be treated to a spectacular – and spectacularly romantic – light show in the form of the Perseids meteor shower. Think of them as nature's fireworks.
And while Ayia Napa is known for its nightlife, it is also a destination of abundant beauty and variety. The natural stone arch Kamara tou Koraka, fittingly known as the love or lovers bridge, is well worth visiting – as is the picturesque blue and white church of Ayioi Anargyroi, built on top of a sea cave on the curve of the coast. For an unforgettable activity as a couple, it would be hard to beat a day spent scuba diving or snorkelling around the nearby Museum of Underwater Sculpture, a spectacular sunken gallery containing 93 sculptures designed to rehabilitate the local marine ecosystem. When you're done there for the day, head back to Ayia Napa marina for a sundowner before dinner.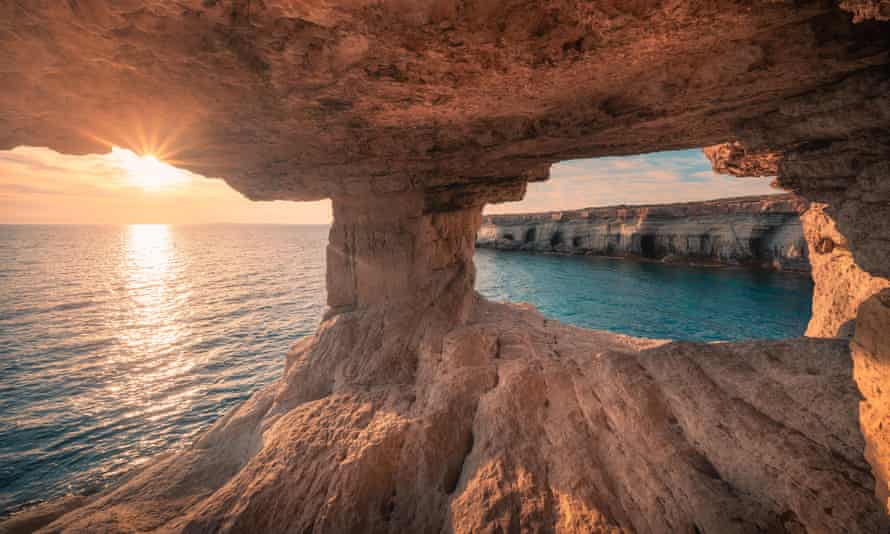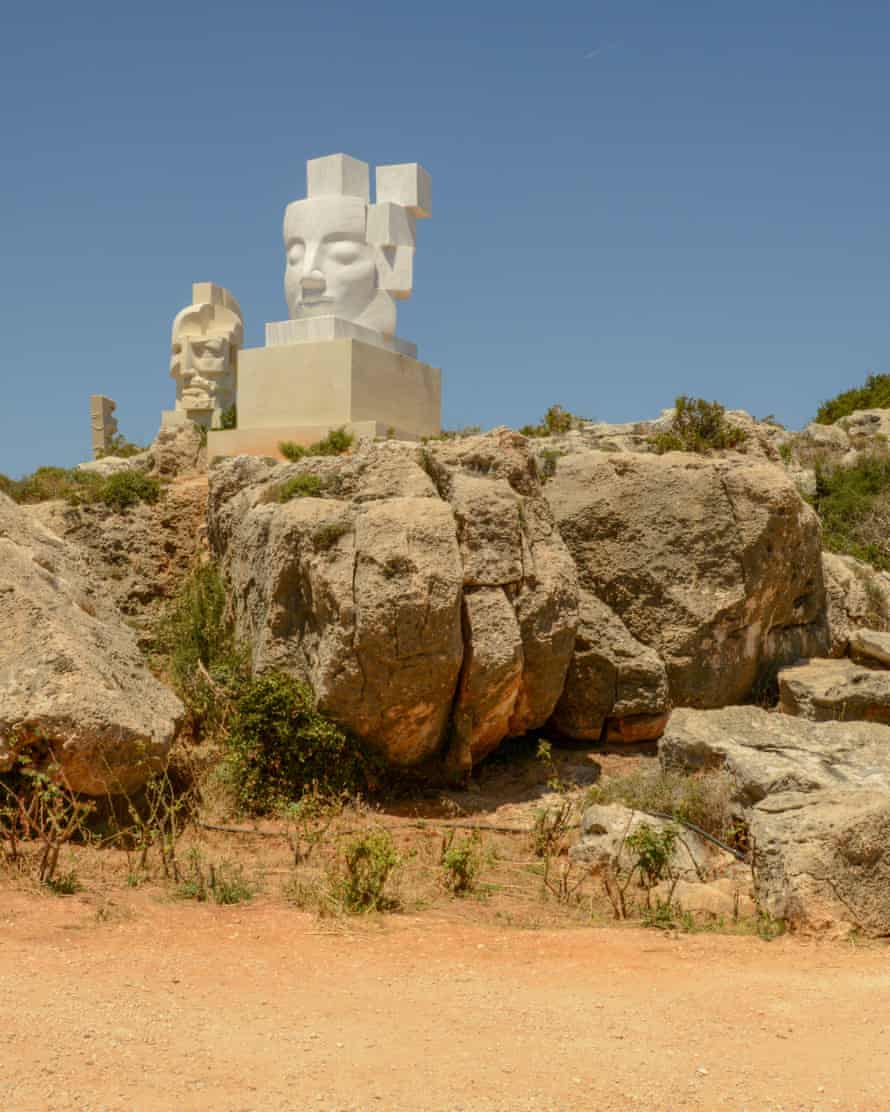 Where to stay
A short walk away from the centre of Ayia Napa and its Blue Flag Pantachou beach is the brand-new Amanti MadeforTwo Hotel. A couples-only escape, the hotel is all about deep relaxation and quality together time, with facilities, experiences and services all designed with two in mind.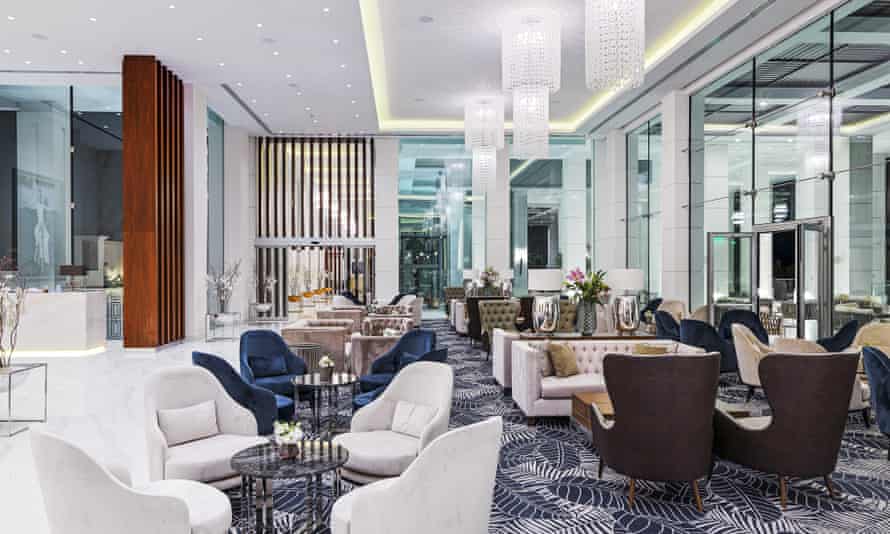 The chill starts immediately. Sunbed stress be gone; each couple has their own saved spot to soak up the rays together, with fresh fruit, juices, smoothies and cool wet towels delivered to you while you lounge. When you're ready for a dip, there are two stunning outdoor pools to choose from, both with their own hydro massage areas, as well as Pantachou beach right on your doorstep.
For even deeper relaxation à deux, there is the Evera Spa and Wellness centre, where signature treatments including massage, exfoliation and aromatherapy – are designed to be enjoyed in tandem.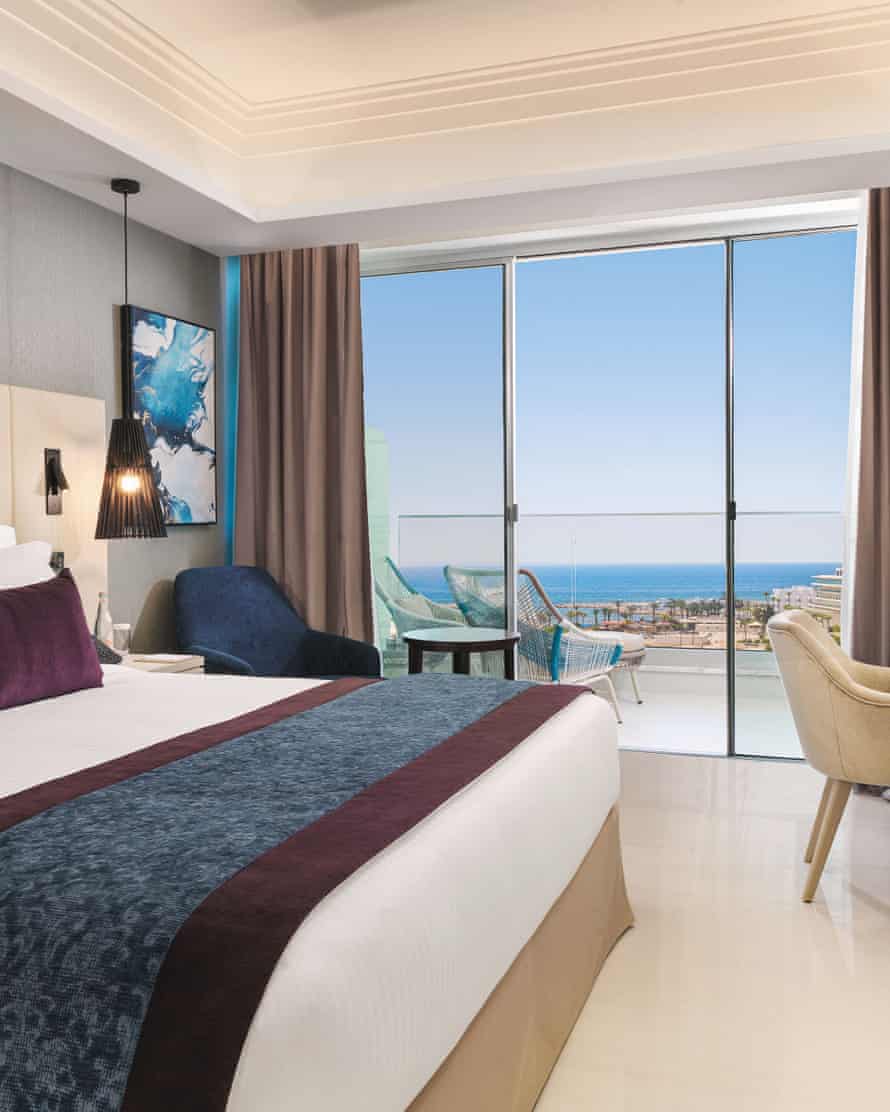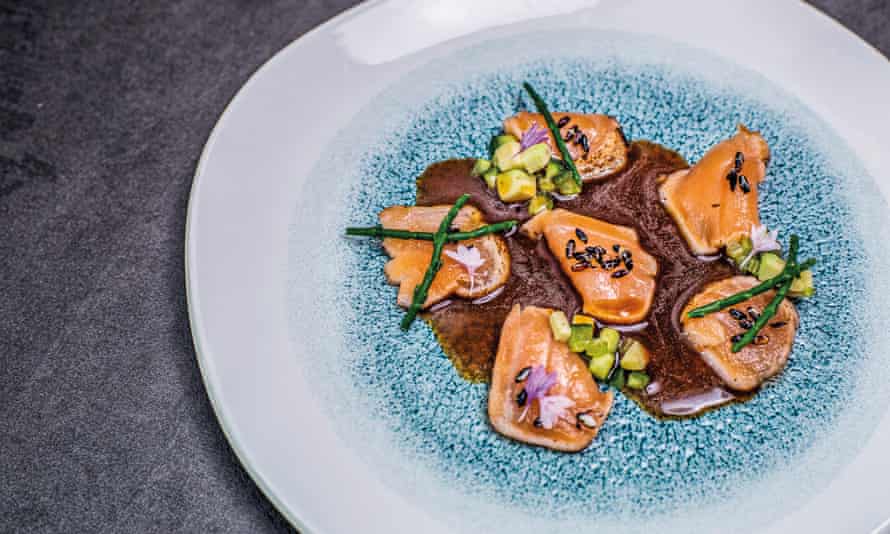 Included in every stay is Amanti's Half-Board Premium dining experience, which allows guests to sample each of the hotel's à la carte restaurants – and selection of complimentary drinks.
The hotel's four signature restaurant concepts have been created in collaboration with Michelin-starred chef Theodor Falser. At the hotel's rooftop – and one of the Ayia Napa's highest points – is Immenso, which offers Nikkei cuisine, blending flavours from Asia and Latin America. For local flavours, Fort O Lana terrace restaurant serves contemporary Cypriot cuisine, with goddess-inspired cocktails Aphrodite and Selene. For all-day dining there's Ezaría, named after the Greek word for dining room (trapezaria), with buffet breakfast and lunch options, and nightly-changing themed dinner menus. And for that extra sprinkle of romance, Nocturne serves modern Mediterranean fine dining accompanied by gentle live piano.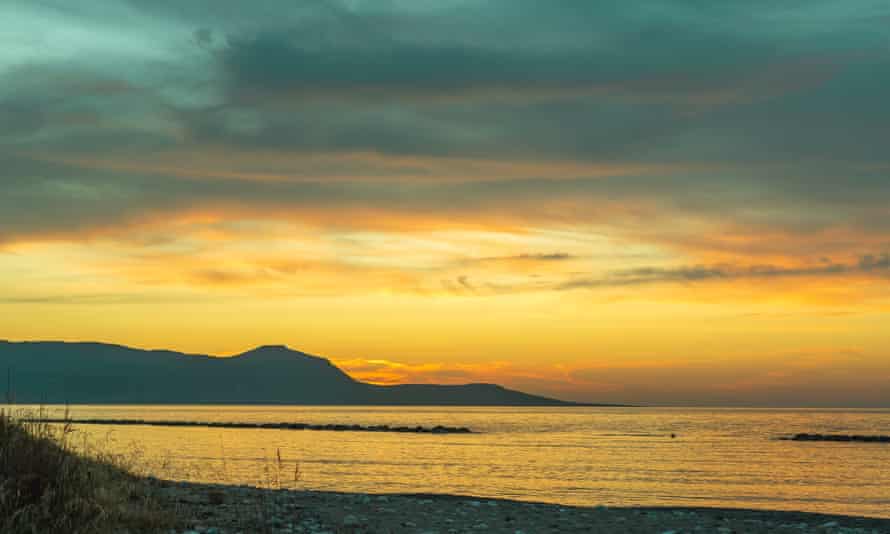 Wherever in Amanti you're dining, lounging, hand-holding or eye-gazing, the hotel promises a quiet, intimate escape only minutes from the town's cluster of taverns, restaurants and bars – and a short drive from the island's many legendary lovers' sites.
Book your Cyprus holiday to Amanti MadeforTwo Hotel at ba.com/amanti
With British Airways Holidays, you can reserve your well-deserved break with deposits starting from just £60 per person and pay the balance in as few or many instalments as you like*. All package bookings are ATOL-protected (5985) and include a 23kg baggage allowance per person. Their Customer Promise is a commitment to quality and service which ensures that their hotel partners adhere to strict safety standards, you'll get a speedy refund should your holiday be cancelled and there's a 24-hour helpline if you need any assistance on your holiday – just some of the reasons why 92 per cent of customers say they would choose British Airways Holidays again.
*T&Cs apply. Deposit balance due 7 weeks in advance for long haul and 28 days in advance for short haul. Travel restrictions may apply.
**From over 27,000 independent Reevoo reviews in the last 12 months – as at March 2022