Paul Merson has been talking to FourFourTwo about a powerful new billboard in London which highlights the crippling impact that gambling addiction can have on an individual.
New GambleAware data has found that those in London are twice as likely to experience gambling problems compared to the rest of the nation. Worryingly, two-thirds feel that they cannot share their concerns about their gambling issues due to the stigma of the illness of addiction.
Now, a first-of-its-kind crushed billboard outside Arsenal's Emirates Stadium has been revealed, with Merson praising it as a positive trigger to prompt those suffering with addiction to open up about their experiences.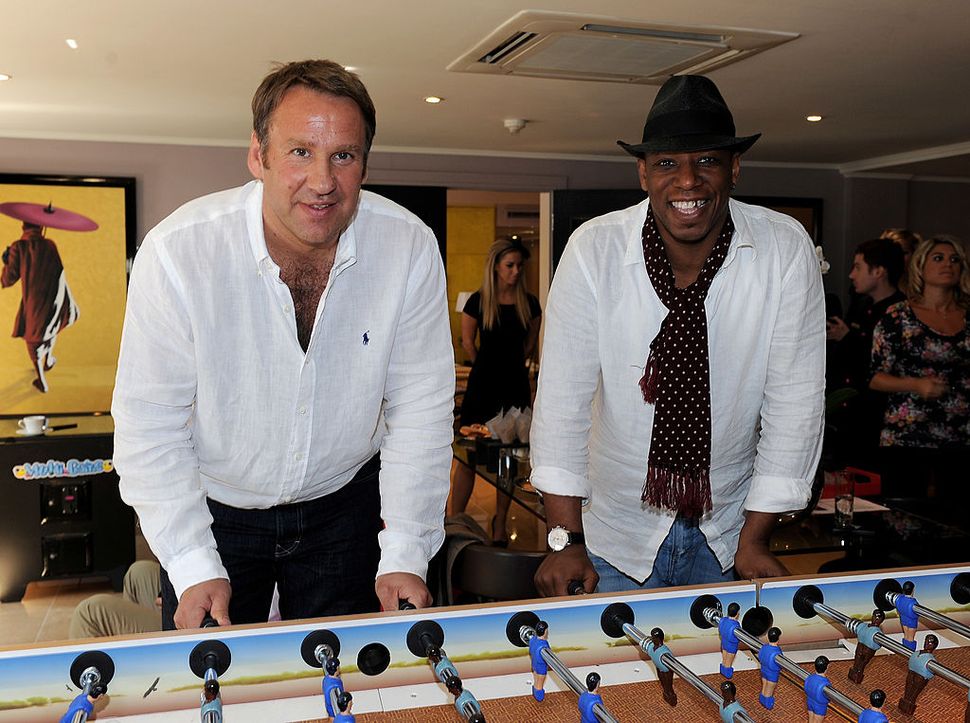 "I think it's absolutely amazing," Merson told FFT. "I think the problem we have now as compulsive gamblers is that there are a lot of triggers. It's constant. I think the problem with me and a lorry-load of people out in the world is that you can be driving along and hear an advert on the radio that 'Manchester United are Evens tonight': some days, you can think to yourself, 'I can get all my money back, here.'
"These new advertisements are brilliant because they're a trigger the other way. They'll say to you that there are a lot more people out there like you: you're not alone. The first thing you think is that you're alone. Sitting at a bus stop in this day and age, with phones that we have these days, they're a walking casino. You can lose your wages while waiting for a bus."
Merson broke down and cried in a press conference in the 1990s when he admitted publicly his addictions to alcohol and drugs. In 2003, he opened up about his gambling addiction and how he was unable to stop betting, running up losses which included £30,000 on the outcome of just one football match.
The former England star has been a spokesperson for all forms of addiction since but now says that this particular campaign is important because it targets the three-quarters of addicts who don't feel that they can open up about their problems in the way that he did.
"To see an advert like this across a wall or a bus stop… it's a trigger: but it's a good trigger," he says. "75 per cent of people with a gambling problem don't think that they can talk to anybody. That's a big worry. It's a massive illness and there's nothing worse than thinking you're a bad person trying to get good rather than being an ill person that needs to get well. That's the main thing."