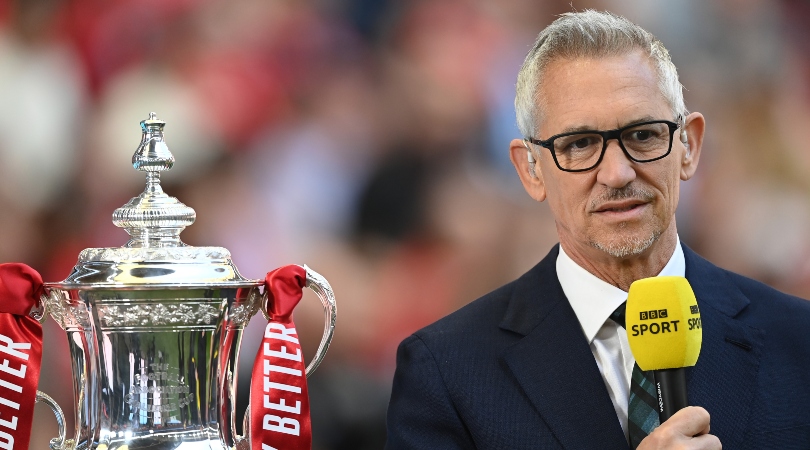 Gary Lineker will be missing from BBC's coverage of the FA Cup quarter-final between Brighton and Grimsby Town today after being 'silenced' again, albeit for a different reason this time.
Lineker was suspended by the BBC from presenting Match of the Day last weekend after comments he made on Twitter in which he criticised the government's policy on migrant boats.
He was promptly reinstated on Monday, but viewers of Saturday's quarter-final between Manchester City and Burnley will have noticed the 62-year-old was struggling with his voice.
"Due to illness, we've got a line-up change for today's live FA Cup coverage of Brighton v Grimsby on BBC One," the BBC said on Twitter.
"As viewers will have noticed yesterday, Gary Lineker was struggling with his voice and unfortunately it has deteriorated overnight. Alex Scott will be hosting instead."
Lineker also confirmed he would not be taking part.
"I've been silenced…. literally, by a nasty cold so, annoyingly, won't be working at @OfficialBHAFC this afternoon," he wrote on Twitter.