Australia's gymnastics gold rush continues with a stunning one-two in the women's balance beam.
Kate McDonald's superior execution helped her edge out teammate Georgia Godwin, who tried a harder routine, in the final.
Godwin has been the star of the team at the meet so far, with gold in the all-around and vault and silver in the team and uneven bars, but was happy to play second fiddle.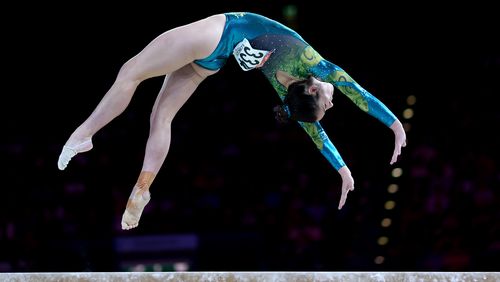 "To come off the last three days and have the beam routine I did, I'm really happy with myself," she said. 
"But, the star of the moment, Kate. She's just been solid the whole time."
For her part, McDonald was "speechless".
"Amazing. Incredible. And even (Canadian bronze medallist) Emma Spence) I couldn't have asked for a better podium finish," she said.
"Like, best podium finish ever."
James Bacueti nabbed silver in the men's vault.