Seasoned Nollywood actor, Fred Leonard has been slammed for kicking against getting new PVCs.
This is coming after the handsome Nollywood actor, spoke out against people getting new PVCs, especially those who already have one.
According to the 45-year-old actor, via the microblogging platform, Twitter our votes do not count, urging that no one who has been brainwashed should preach to him about PVC.
He stressed that Nigerians open their eyes to see what is going on and call it what it is.
"Did I just hear 'get your PVC again? Please what happened to the ones we got seven years ago and very recently three years ago?" he wrote.
"Chai, my darling Naija. May we open our eyes, mind, and sense to see what the problem is, and call it what it is."
Lastly, he added, "please no brainwashed person should preach PVC to me"
However, this did not sit well with Nigerians who slammed him for trying to dissuade people from getting their PVCs.
Here are some of the comments culled by this news platform.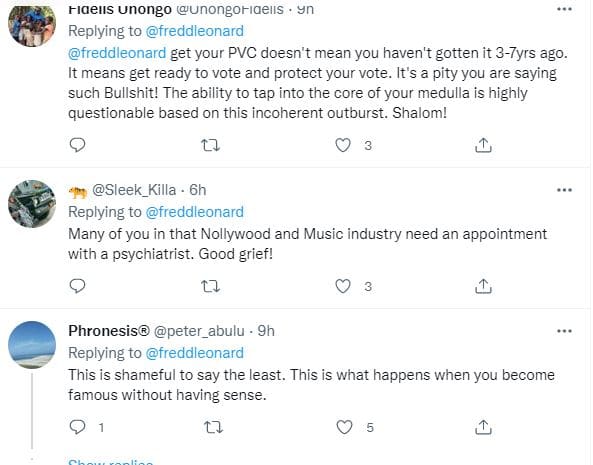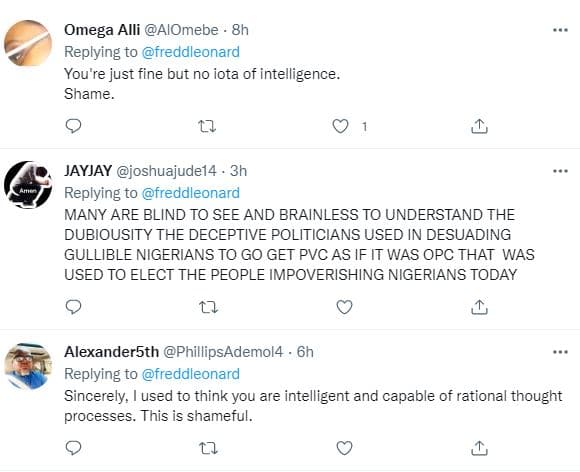 Download NAIJA NEWS app: