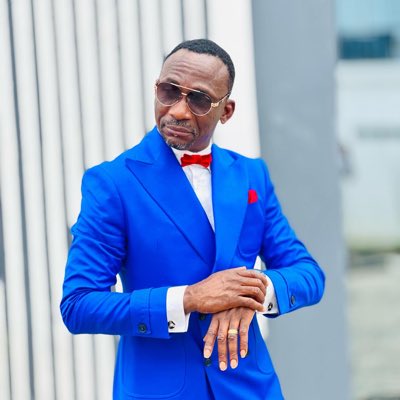 Tinubu and his Vice President-elect, Kashim Shettima, will take the oath of office on Monday, May 29, 2023, marking the beginning of their four-year term.
The former Lagos State Governor emerged through a controversial election, and his victory is currently being challenged at the tribunal, prompting clamours by opposition parties and their supporters for his swearing-in to be put on hold pending the outcome of the court cases.
There have been a series of protests, especially in the FCT where agitators have called on the Federal Government to hand over to an interim national government, while some went as far as appealing to the military to take over.
In light of this, the White Witches and Wizards Association of Nigeria said on May 1, 2023, that they were planning to storm Abuja with the aim of cleansing and detoxifying the environment to allow the incoming President to have a smooth sailing.
Okhue Obo, the Spokesperson of the association made this known in a statement in which he also assured Tinubu of a peaceful inauguration ceremony, warning those plotting to disrupt the event to back off.
Part of the statement read, "There is no reason for Tinubu to be afraid because all the campaigns of calumny mounted against him are mere distractions.
"We are currently making efforts to clean and detoxify the Abuja environment where Tinubu will operate from."
True to their promise, some members of the association flew into Abuja earlier in the week to carry out the proposed cleansing and detoxification.
Reacting to the development, Pastor Enenche reminded the witches and wizards that he runs the town, saying "We are in charge here."
The cleric, who publicly declared his support for the Labour Party presidential candidate, Peter Obi, before the election, gave the warning during his address at the just-concluded Destiny Recovery Convention on the night of Friday, May 26, 2023.
Speaking in his characteristic fiery manner, Enenche instructed other clergymen to anoint strategic places in the city to neutralise the influence of other forces.
He said, "There are some agents of the devil that said they are coming to cleanse this city.
"Anybody who is from the devil, sent from the pit of hell that enters this city to plant any agenda of hell, if they are not cut off then we have no right to preach.
"Every witch and bitches, lizard and wizards, Hey! We are serving you notice to let you know we are in charge here and we are not about to change our minds.
"Pastors, we are going to take prophetic action in this city within the next 24 hours. Carry bottles of oil and go through the territory, anoint the ground and pour oil on this ground. Every agent of the devil who steps on this ground for a demonic agenda is a dead agent.
"Every agent of the devil who steps into the city for the sake of Satan the devil, as we pour the fire on the earth if they trample on this earth and still survive, we are not serving the living God."