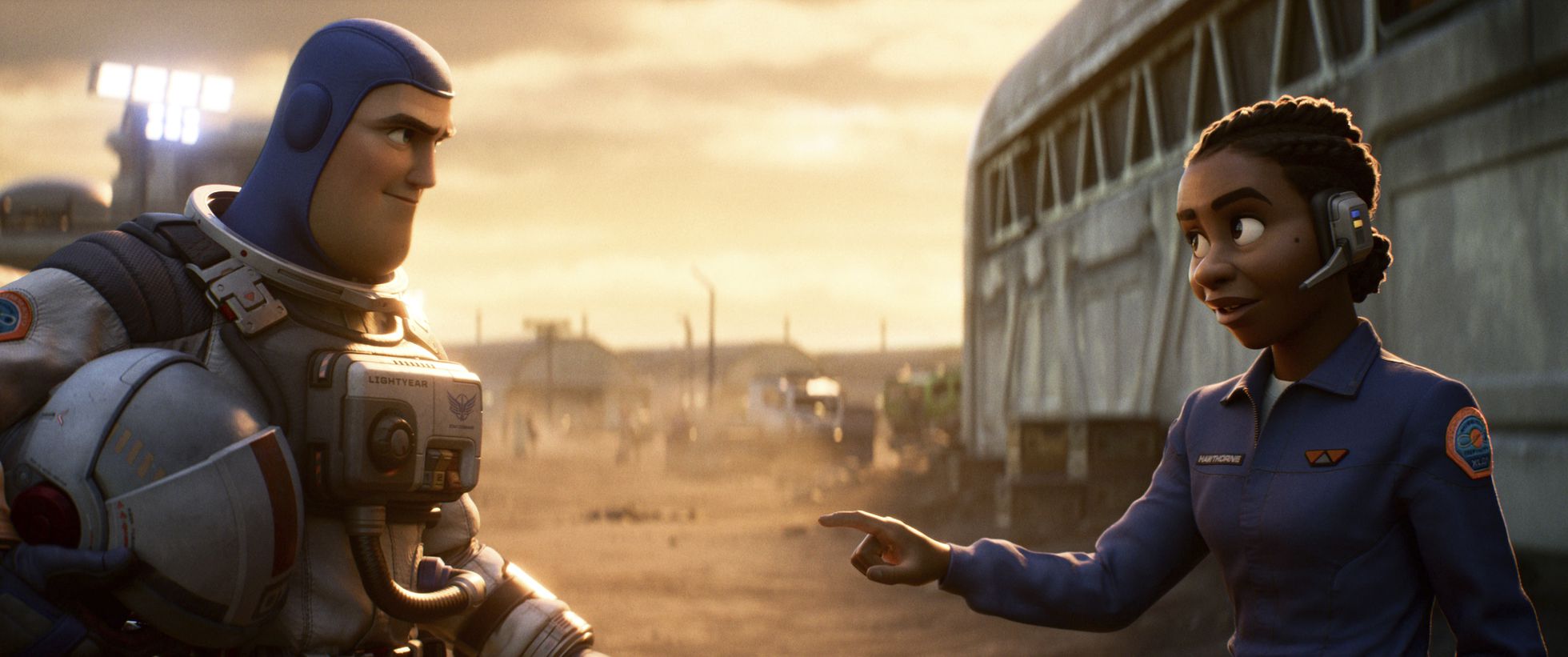 While Nigeria's National Film and Video Censors Board (NFVCB) is yet to comment on the film's conspicuous absence from the big screens, Disney's official West African film distribution partners FilmOne Entertainment announced on Friday, that the film will screen in Ghana.
Since its release, the 'Toy Story' prequel has become a stage for major controversial LGBTQ+ takes. It's been over a decade-long debate with a majority of Disney's critics objecting to the studio's move to introduce inclusive content.
In 2006, executives at Disney asked that the same-sex scene be yanked off the G-rated (appropriate for all age groups) film. Disney CEO Bob Chapek reacted by ordering that the scene be put back.
Lightyear's unconfirmed ban in Nigeria comes as no surprise as Nigeria's censors board has publicly maintained a zero tolerance for homosexual content. In November 2021, the board temporarily banned Marvel's 'Eternals' for featuring same-sex characters sharing a kiss. The offensive scene was later yanked and returned to the big screens. Reacting to the ban, NFVCB explained that the scene violated Nigeria's 'ethics'.