Portsmouth manager Danny Cowley has revealed to FourFourTwo that he misses being a PE teacher and working with young people to assist them in their development everyday, but social media helps him stay in contact with what his former pupils are achieving. 
Cowley enjoyed a modest playing career in non-league, before an injury in 2007 prematurely cut it short. However, he had graduated from the University of Greenwich in 2002, obtaining a bachelor's degree in Physical Education and was working as a PE teacher in an Essex school.
Despite moving into management with Concord Rangers in 2008, and later Braintree Town for a season in 2015/16, Cowley expressed to FFT in the latest issue, a World Cup special available to buy (opens in new tab), how much he enjoyed juggling his role as a football manager and a PE teacher. 
"I was a teacher for 15 years and loved every minute of it," he explained. "I wouldn't be in the position I'm in today without going on that journey.
"I worked at FitzWimarc School in Rayleigh, Essex and we had a brilliant time, with amazing staff and great pupils. Nicky [Danny's brother and Portsmouth Assistant Head Coach] and my wife worked there as well. 
"I was lucky enough to be head of PE, and in 2013 we were state school of the year out of 3,600 schools. We'd just come off the back of winning 10 national athletics titles and finishing fourth in a global competition.
"It gave me every opportunity to broaden my skill set, learning how to influence and find that wonderful balance between supporting and pushing young people to help them improve."
Cowley became a full-time football manager in 2016 when he signed for Lincoln City, quitting his job as PE teacher as a result. He managed to guide the club back to the Football League and become the first non-league side to reach the quarter-finals of the FA Cup in his first season, before winning the EFL Trophy in 2018 and then getting Lincoln promoted to League One the following year.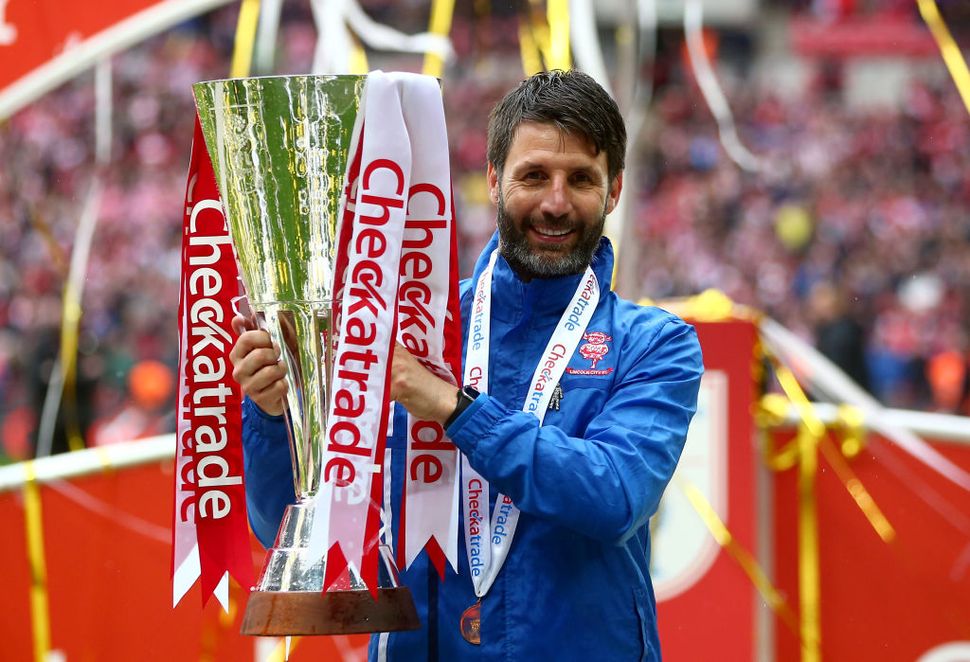 He has since managed at Huddersfield and now Portsmouth, but he still fondly remembers his time as a PE teacher – well, at least the fun aspects of the job. 
"I don't miss the bureaucracy and paperwork, jumping through hoops, but I love working with young people, assisting them in their development. I miss that every single day. 
"I'm not big on using social media, though one of the biggest advantages is that I can stay in touch with a lot of young people that I've helped over the years. I probably write 100 references a day because so many former pupils contact me here. I love it, to be honest, so it's never a problem.