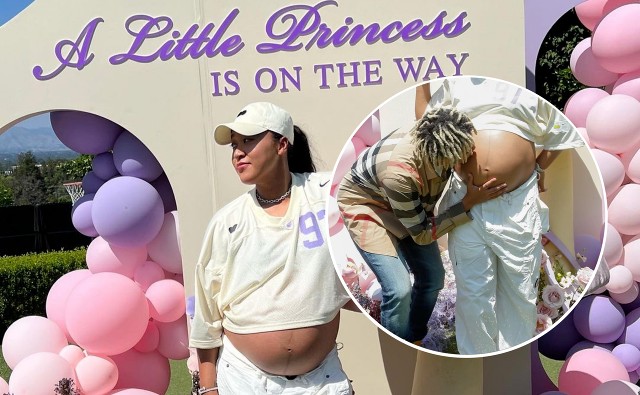 Tennis star Naomi Osaka and rapper Cordae are expecting a baby girl.
The 25-year-old tennis star revealed the sex of her baby in an Instagram post on Friday, standing in front of a sign reading: "A little princess is on the way."
The couple, who began dating in 2019, are currently expecting their first child together.
The four-time Grand Slam singles champion and the rapper announced in January that they were expecting their first child by sharing a photo of her sonogram on Instagram. Osaka, who had pulled out of the 2023 Australian Open days earlier, had said in that post that she planned to return to playing in the 2024 Australia Open.
In a interview with People in February, Osaka said she was already aware of the sex of the baby, though Cordae was not.
"I've been preparing, but he doesn't know the gender yet, only I know," Osaka told PEOPLE at the time. "So it's not like I can build out the room or anything."
Osaka continued, "So I don't know, [I'm] just kind of winging it. That's kind of the key motto in my life a little."