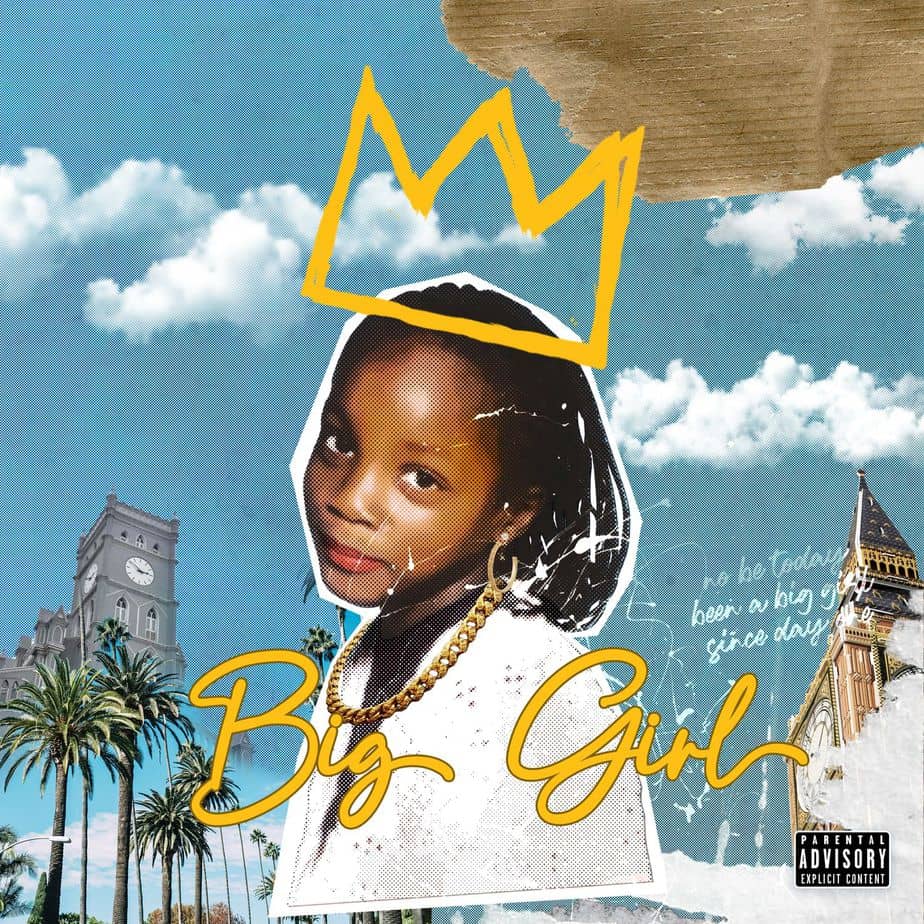 But back to her music. Her slightly belated debut album Seyi or Shay dropped in 2015. While the album produced some impressive cuts and hits, her sophomore effort was the 2018 EP, Electric Package. It wasn't memorable and it marked the transition of Shay into an all-round entertainer.
She became a judge on a talent show and made a foray into acting. Thus, music took something of a backseat. At least, music started to share a place with her other passions – which were also paying millions. Naturally, as a hitmaker slows down on the music side, a listener or critic subconsciously judges their music with little expectation.
This was the wide demeanour when Shay released Big Girl, her sophomore LP some weeks ago. The album was a grown and sexy perspective on femininity. While the album is mostly created from a perspective of the 'destination,' it also subtly highlights the journey that got Shay to this point.
For Nigerian women, femininity is elevated on an unfair moral pedestal. It prevents these women from living their lives without apologies. Society has its fixation on what they can wear, eat and do. They can't drink, smoke or party, lest they are the classic 'harlots.' Let's not even talk about sex – that's a no-go area.
Society celebrates men for having sex. But when it hears that a woman has sex with even one man, she might as well engage in penance by wearing an 'A' sign on her chest like Olive Pendergast from Easy A. But who then should the men have sex with? Let's not go there.
These things have become an unfair societal standard, that weighs character on a flawed preponderance. While Shay was bred in the UK, she was bred with deep Nigerian values of the Yoruba kind, where the woman is subjugated. As an album, 'Big Girl' isn't exactly a battle cry. It's as defiant as it is celebratory and vitriolic.
It's also a giant middle finger to the values that nurtured Shay as a young Nigerian girl of Yoruba descent, as she sheds off the final vestiges of denied joys of femininity. Now in her 30s, Shay buoyantly revels in the offerings of contemporary femininity. Some people might think this album is a philosophical or idealist offering off feminism, but it's not.
It's quite simply Shay's personal diary of what it means to be a grown woman, who has broken free of society's stringent standards. On the filler track, 'By You,' Shay repeatedly sings, "There is no harm in being in love…"
The average Nigerian woman above 18 still feels guilty for being in love outside the confines of matrimony, because they can't freely love.
The same ideas of free love form the basis of 'Mine' and 'FWI', while she demands love and attention on 'Let Me Know' and uses 'Why Do They' to demand for space and freedom in the absence of quality love.
While the album can seem like a rollercoaster of emotions and grown, feminine themes, it's more like a potpourri of perspectives. She never presents herself as a perfect role model – and sometimes it's not very sexy.
On 'Why Do They,' she confesses to being an impatient person who's capable of violent outbursts.
She merely tries to show women the different parts of her life, as she tries to nudge them towards freedom without being preachy.
On 'Maserati Sexy,' Shay uses an automobile metaphor to describe herself. She highlights key themes of life: investments, good sex, big cheques, big flex and more. She also gets bossy as she demands, "Call me, don't text me…"
The same commanding, sexy, bossy demeanour forms the bedrock of records like 'Stamina' and 'Ride For You.' 'Glowanna' is a celebratory standalone that's rooted in gratitude.
Nonetheless, she is still not totally unapologetic in her sexuality. When she sings that, "But you are never gonna hit it…" on 'Maserati Sexy,' there is a hint of protectionism of self from negative perception and accusations of 'hoeing' to it, as much as it connotes class. It just shows how hard escapism could be, from inbred 'morality.'
'Big Girl' is a self-explanatory title and Shay's features elevated her music. It was nice to see her collaborate with her fellow female stars. But Calema and Shay Jones standout from the bunch.
That said, the album suffers from a lack of obvious singles. Upon completion, 'Pempe' was clearly not the best single for the album. 'Glowanna' could be a single, but it would need aggressive promo. 'Big Girl' isn't the greatest song, but it has strong TikTok potential.
'Big Girl' is also an acquired taste. Rooted in Afro-swing by way of R&B, Afro-pop and Caribbean pop essence, some people will need to be guided through it.
Themes and Delivery: 1.5/2
Enjoyability and Satisfaction: 1.5/2