The Brazilian Police struggled to control fans from Argentina during the heated clash between rivals Brazil and Argentina.
The much-anticipated World Cup qualifier between arch-rivals Brazil and Argentina took a dark turn following an ill-tempered clash in the stands.
Pulse Sports Nigeria can report that the atmosphere at the iconic Maracana Stadium became heated and quickly escalated into a battlefield following clashes between the Police and fans.  
Brazil vs Argentina: Chaos Derby
The World Cup qualifier kicked off with both teams looking to outwit the other in what was expectedly a fierce and heated tie.
Brazil and Argentina displayed on the pitch what has made this particular fixture one of the most keenly anticipated in the world as either side looked to bounce back to winning ways after shocking defeats the last time.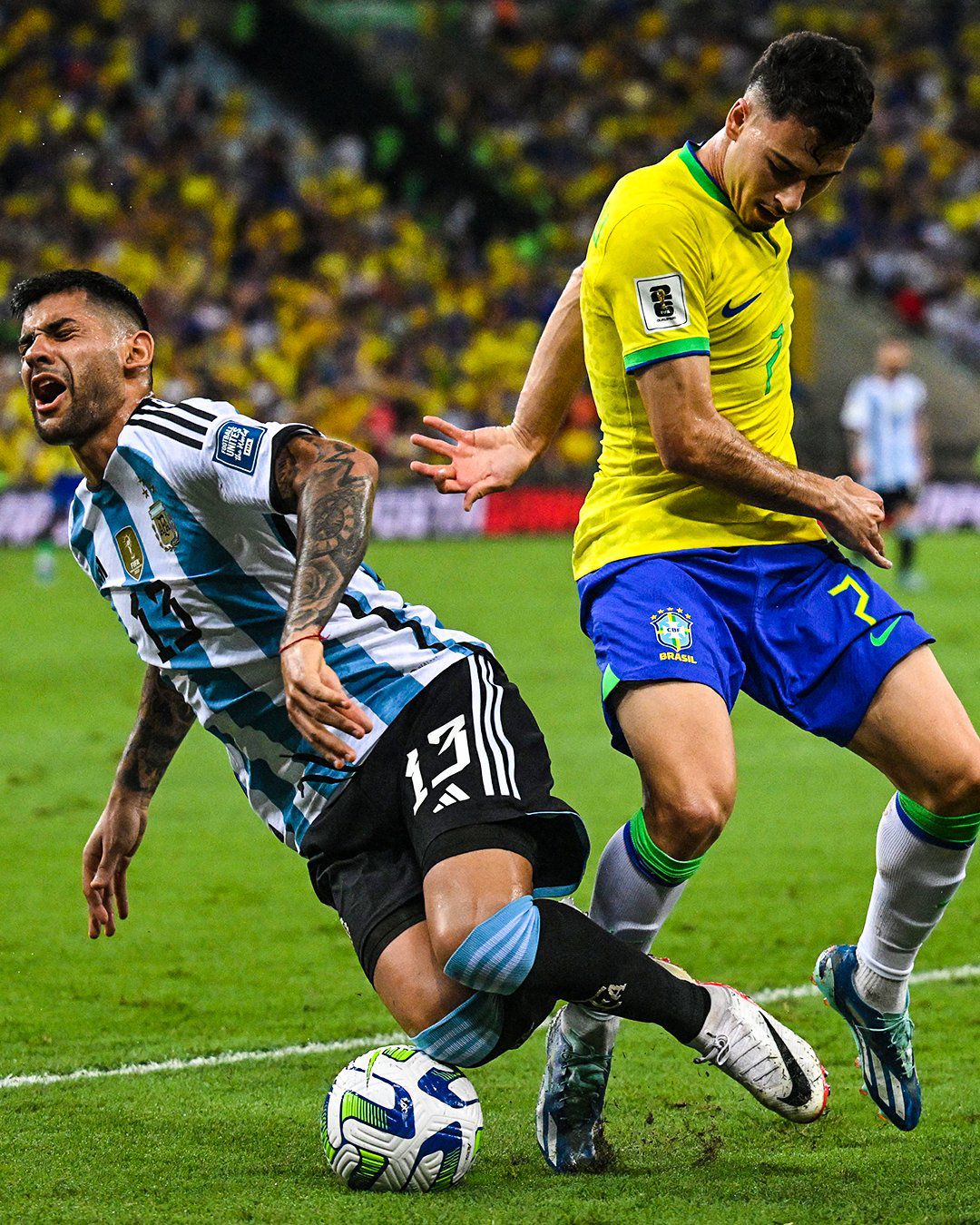 However, the game was overshadowed by off-field clashes between Brazilian Police and supporters from Argentina just before the start.
Kick off for the battle was delayed for half an hour per a report from Reuters after a violent encounter between the Brazilian Police force and fans.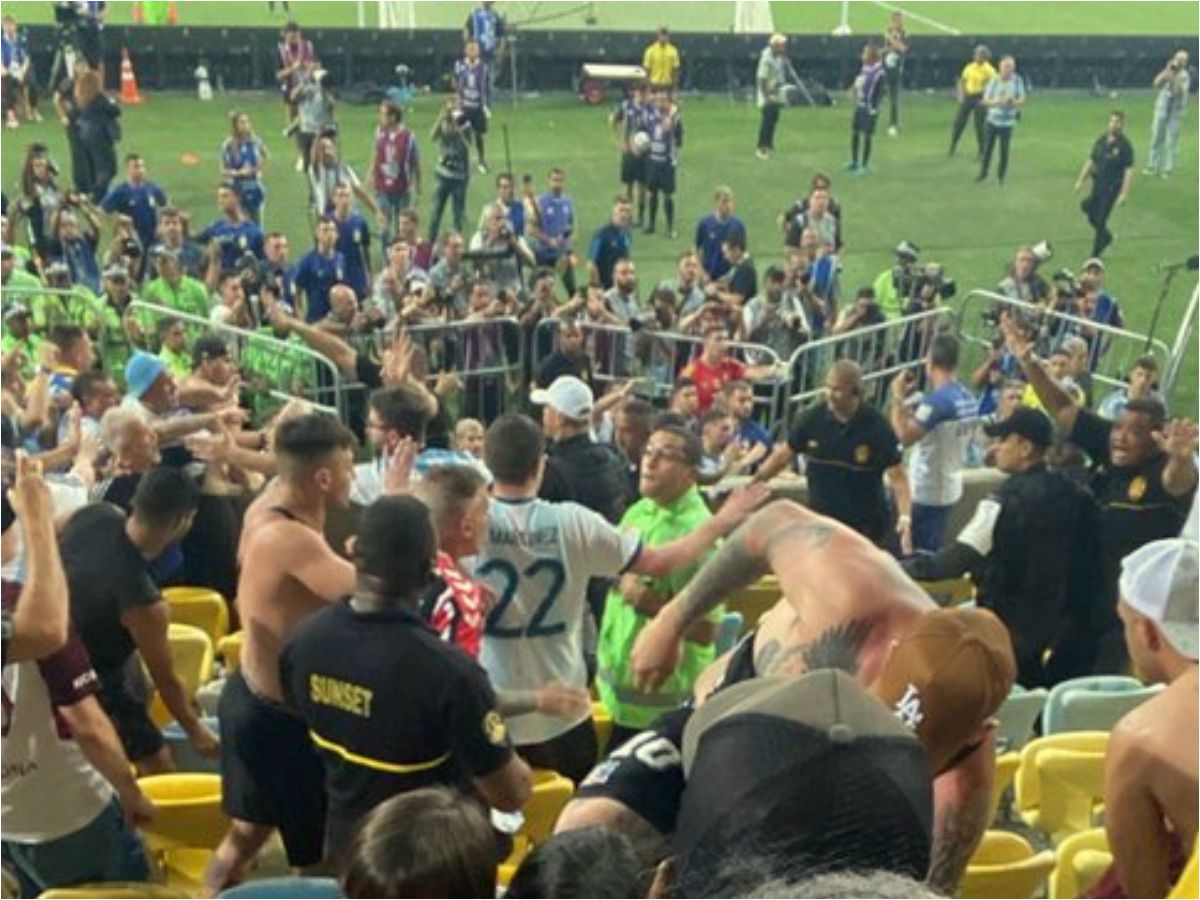 Home fans and supporters of the World champions started fighting during the national anthem which led to the intervention of the Police, who charged at the fans with sticks and batons.
Video of the clash quickly made its way to the social media platform, X.com, with bloody scenes spotted as Argentinian fans responded 
The Maracana, known for its passionate, boisterous crowd and rich history, quickly transformed into a battlefield, which also caught the attention of the players who tried to intervene.
One of the fans was seen on the pitch with a bloodied face while another stood in the stands with blood on his face.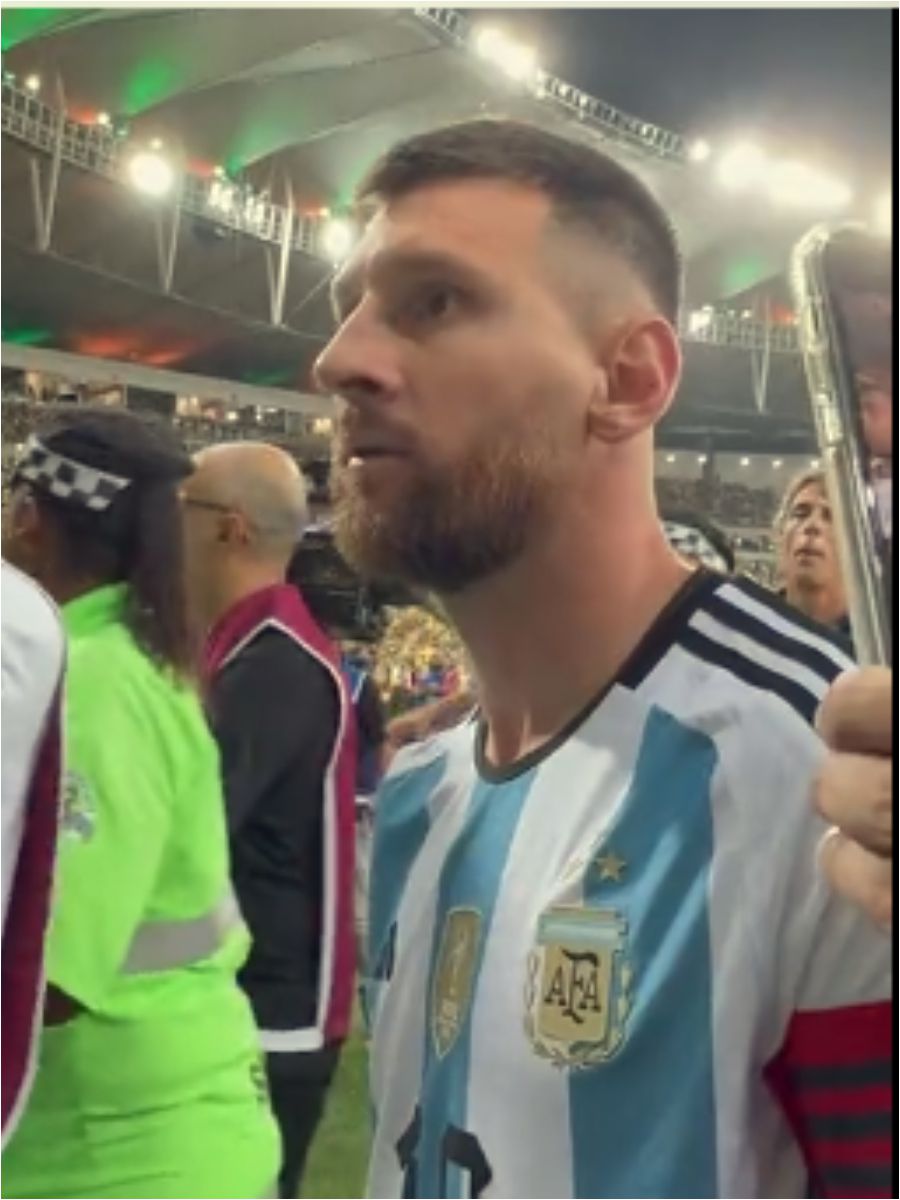 After half an hour, the situation was under control before the game restarted. 
Argentina returns to winning ways
After the restart, it was the world champions who came out victorious against a ten-man Samba Boys.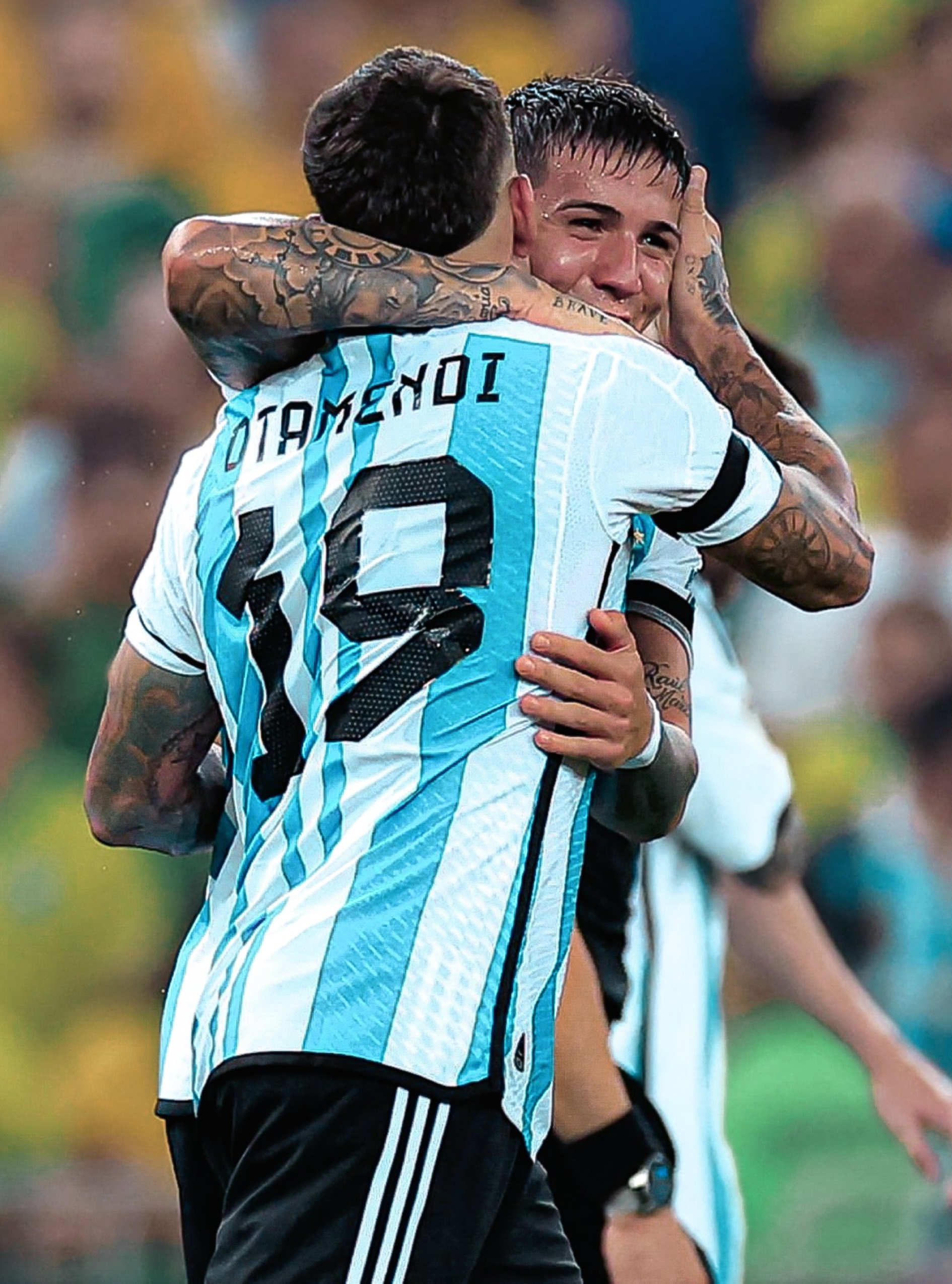 Former Manchester City defender, Nicolas Otamendi proved to be the hero and difference maker as his towering header in the 63rd minute gave Argentina a 1-0 win over Brazil, who had Newcastle United's Joelinton sent off later on.
With the result, Argentina bounced back to winning ways after the defeat to Uruguay while the Samba Boys extended their losing streak to three consecutive defeats.
Related content