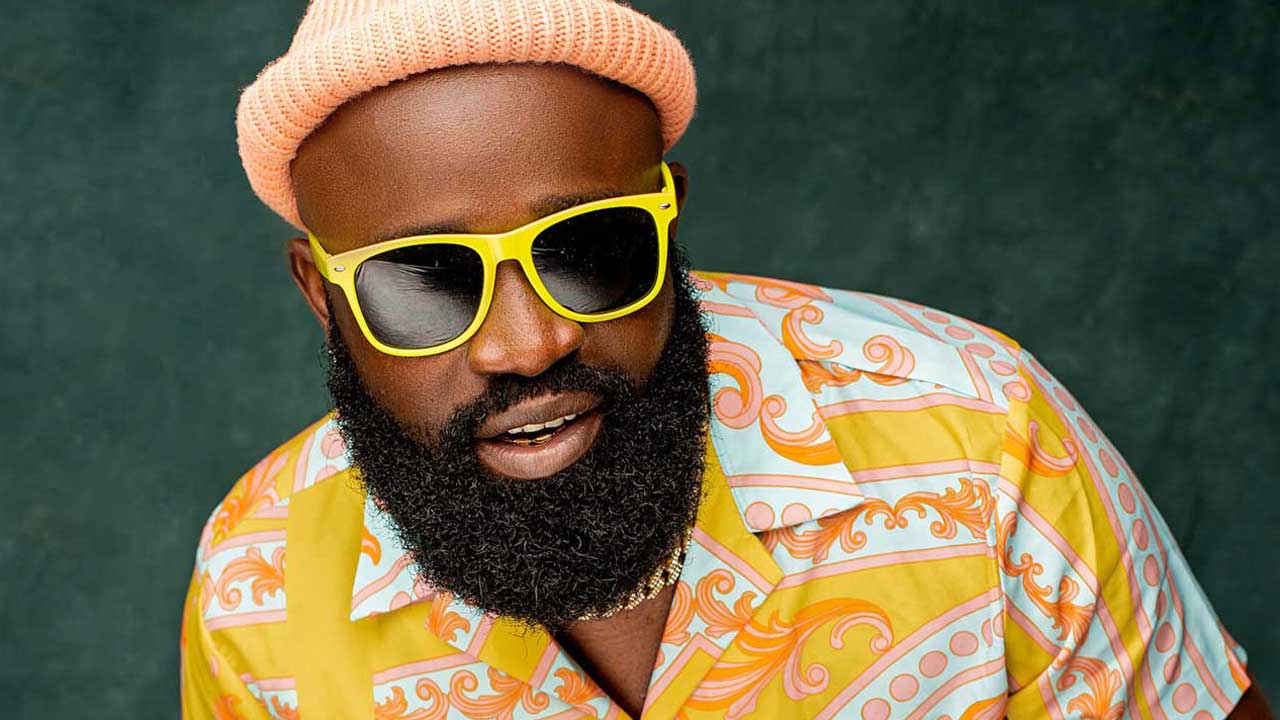 His idea of music is an interpretation of Afrobeats, through the eyes of a Nigerian. While records like debacherous 'Woman, Weed and Wine' are built on Afro-swing – an Afrobeats subgenre of UK origin, Dampte sings Nigerian idiosyncrasies and thoughts in Yoruba, Pidgin and English. There are other vivid Nigerian moments like "Wetin Musa no go see for gate," on 'Small Girl, Big God.'
In fact, the album opens up in the most Yoruba form: A chorus of sequenced talking drum sessions, backed by heavy Juju rhythms in Afro-pop format.
At the epicenter of his creativity is good songwriting, backed by great instrumentation. His flows and technique can occasionally stick out and against the tide of a beat, but his seamless tactful delivery hoists the appeal of the music.
Interestingly, Dampte feels like a Nigerian old soul with contemporary vibes. He feels like a young Nigerian, made by the 2009 era of Afrobeats. Occasionally, he sounds like a blend of D'Prince and YQ.
It shows in his lamba and thought process, as he discusses topics around sex, women, debauchery, alcohol, money, success, vanity, hedonism and opulence.
The overall tone of the project feels present continuous and believable, over the aspirational tone of the typical Afrobeats records. It feels like Dampte has lived some of the things he sings about, and it adds a different flavour to the enjoyment of his music. While 'Lagos Today, London Tomorrow' is 11 tracks long, filled with different versions of Afrobeats records, it never gets boring.
From track-to-track, Dampte's ability to pick incredible beats to accompany his lamba shows up for him. When the beat isn't laced with incredible percussive sections, it's defined by incredible synths, melodies and strings. Then there comes the four-tracks sequence between 'Woman, Weed, Wine' and 'Gwarn Right Now,' when the project truly comes alive.
Those four tracks perfectly capture Dampte's intention for his music: a sprawling section of Afro-pop music, backed by infectious commercial-worthy records and youthful topics. While the project starts well, the fact that 'Tender Body' belongs in that sequence seals that patch, as the best on this album.
Which begs the great question: Who in the world produced these tracks?
These are some incredible beats, Jesus!
Even when the beats aren't as impressive like 'That One Dey,' Dampte's hook elevates the moment.
Nonetheless, Dampte could have done with reduced emphasis on auto-tune and more heavyweight features. In fact, records like 'Tender Body,' 'Agbada,' 'Women, Money, Weed' and 'Gyals' could have done with features like Lojay, Tekno, Patoranking and King Perrryy, respectively.
Then moments like the delivery of "Ogogoro yato si Vodka" on 'Lagos Friday' could have been better.
But in the end, this is an impressive album and remarkable feat of consistency, from an artist on their fifth moon.