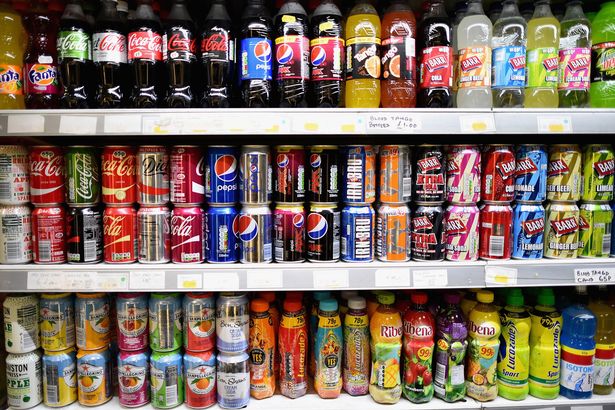 The message is, particularly, being circulated on WhatsApp, a free messaging and video calling app, used by more than 2.24 billion people in the world monthly.
'Civil Hospital's head Dr Adib Rizvi, Kidney specialist, requests all Muslims to refrain from drinking any cold drink in the Ramadan.
"He says after fasting the whole day the kidneys get dehydrated and as all cold drinks contain gas, by drinking cold drink, your kidneys could fail.
"All cold drinks such as coke, Pepsi, Fanta, Miranda, 7up, Sprite, Mountain Dew, etc, must avoid at all costs. Rather drink a fresh fruit juice.
"Before Ramadan please send this message to all. Muslims you know," claimed the message.
VERIFICATION: A search on Yandex shows that the message was first shared on Twitter in 2017 by one Ali Kivai during the month of Ramadan.
Ramadan, the ninth month of Islamic calendar, is observed by Muslims worldwide as a period of fasting.
Over 1.9 billion Muslims, all over the world abstain from eating, drinking and sexual intercourse from dawn to dusk during the month.
The message has, observably, generated a lot of concern among Muslim faithfuls, majority of whom, used to break fast with chilled soft drinks, after hours of dehydration.
Findings, however, revealed that Sindh Institute of Urology and Transplantation (SIUT); an institute that Dr Rizvi founded, had on May 1, 2018, debunked the health advice.
According to the social media team of Pakistan's top urology institute, Dr Adib Rizvi & SIUT has not issued any such statement.
The circular added that a similar incident had happened in 2017 as well, forcing the SIUT's team to issue a similar statement then too.
"Similar SMS had appeared last year in Ramadan, Dr Rizvi and SIUT had issued a similar denial regarding this sms," the circular noted.
Dr Syed Adeebul Hasan Rizvi (also spelled: Adibul Hasan Rizvi) is a Pakistani philanthropist, doctor, Renal transplant surgeon and founder of the Sindh Institute of Urology and Transplantation (SIUT).
SIUT is the largest kidney transplant centre in Pakistan and it is affiliated with the nearby Civil Hospital, Karachi.
When the News Agency of Nigeria (NAN) subjected the veracity of the claim to test, Dr Babatunde Adewumi, a Resident Doctor in the Department of Community Medicine and Primary Care, Federal Medical Centre, Abeokuta, said breaking fast with fizzy/soda drinks do not cause kidney failure.
"It is not true that when you break fast with fizzy or soda drinks, it can cause the kidney to stop working.
"Though it is not advisable for people to break their fast with that, the worst that can happen is that all these soda drinks can make one gain weight, making one prone to diseases like hypertension and coronary heart diseases, etc.
"So, it is not the drinking directly that causes kidney problems, but consumption of too much sugar which causes weight gain, leading to other Illnesses," Adewumi said.
The claim that drinking cold soft drinks to break fast could lead to kidney failure is FALSE. The claim has become a false medical advice that appears yearly, during Ramadan, probably to create palpable fear in the minds of Muslim faithfuls.