Brad Fittler has given a telling answer amid ongoing uncertainty around his future as NSW Blues coach.
Both Fittler's and Queensland coach Billy Slater's contracts as coaches ended after the 2023 State of Origin series.
Having won two series on the trot from his first two attempts as coach, Billy Slater looks certain to at least be offered an extension.
But despite a 3-3 record in his six years as Blues coach, Fittler is thought to be on the outer.
On Nine's Sunday Footy Show, reporter Danika Mason asked Fittler directly if he wanted the job, and the Blues icon refused to give an open answer.
"It's just about getting the best person," he said.
"Let's worry about that first and then we will sort of talk about that and take it from there."
He was then asked if he still had "the fire in (his) belly," and the answer was telling.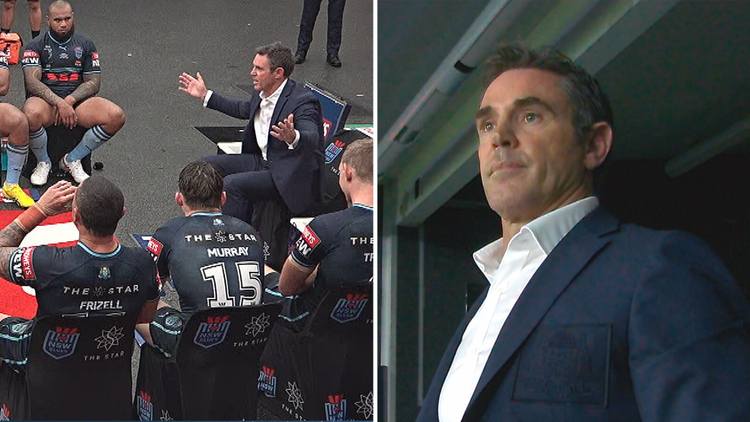 "We will see," Fittler said.
Also on the panel, Slater said being Origin coach was a tough job, winning or losing.
"It's a lot mentally, a lot emotionally. And, you know, you've got to consider a lot of parts of your life, like your family," he said.
"So there's a lot that goes into it. At the same time, it's important to us. Our States are important to us. This team has been a big part of my life for a long period of time and I've really enjoyed my time helping young men be inspirations for our state."