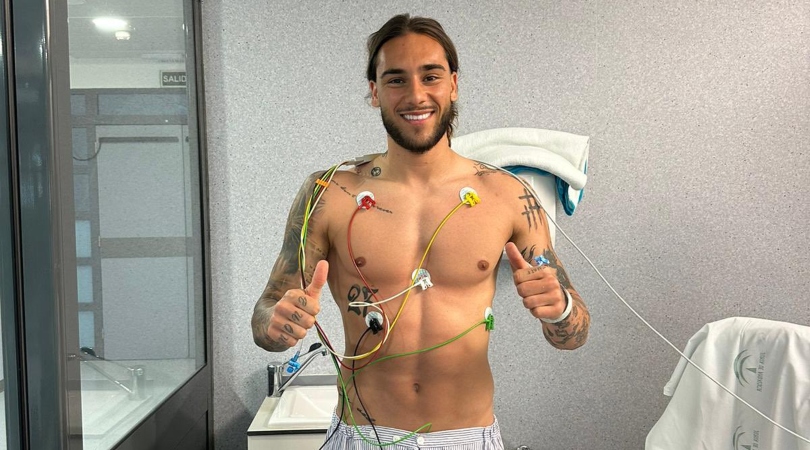 Sevilla midfielder Nemanja Gudelj has thanked fans for their messages of support after his brother suffered a cardiac arrest in action for Cordoba against Racing Ferrol on Saturday.
Dragisa Gudelj collapsed in the first half of the third division match, which was abandoned, and the 25-year-old was taken to hospital in Cordoba after CPR was performed on the pitch.
"I want to express my sincere gratitude in my name and that of my family for the warmth and the concern for Dragi's condition," Sevilla midfielder Gudelj wrote in a statement on Twitter.
"The life of my brother, [his heart is] still beating, thanks to the medical services of Cordoba CF."
And he added: "Despite the difficult situation, we have felt your warmth and your kindness, gestures we will never forget."
Cordoba's chief doctor Jose Miguel Bretones said the left-back would be out for a lengthy period as he undergoes tests.
"Dragi is stable, fine, he hasn't had any new episode and he feels perfectly well," he said.
"We have to take things easy with him, study with calm this episode he has had and its causes. Then we'll see."
He also confirmed that Gudelj had wanted to carry on playing after he had been treated with a defibrillator and regained consciousness.
"We were lucky that he recovered, he was conscious," he said. "You have to take into account that for him, it's as if two seconds had passed, and he thought he could go on playing."