These past few years have brought dramatic changes to our lives: Brexit, Covid lockdowns, climate change, soaring energy costs and the largest, most brutal war in Europe since 1945. While our horizons have drawn in, travel writers have continued to reach out, rediscovering and reinterpreting the world for a new age. From 14-16 April, 10 of the UK's finest travel writers will come to Sherborne in Dorset to transport readers, listeners and both armchair and intrepid travellers alike towards the four corners of the globe.
The Sherborne Travel Writing Festival will be the first festival devoted exclusively to travel literature to be held in the UK in recent years. At its heart is the idea – and the timely theme – of reaching for the horizon. But how to justify a celebration of travel literature at a time when difficult personal finances and climate change loom over many of our travel plans?
"Because travel writing matters," answers Jay Griffiths, award-winning author and fierce advocate of nature's remaining wild places. "It refuses to let the world get shrunk to a sclerotic, nationalistic enclave. It opens the world, feeding curiosity, imagination, and the wide horizons of the mind."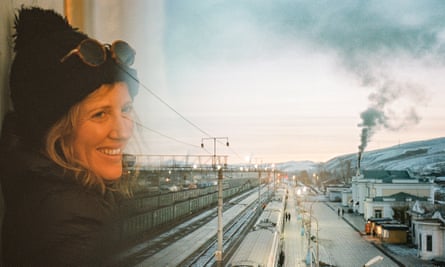 Real travelling "is no pastime but it is as serious as the grave, or any part of the human journey", wrote Henry David Thoreau. To research his most recent book, the master wordsmith Colin Thubron – who will be speaking at the festival – spent months following the Amur river in Russia and China, walking, hitchhiking, horse-riding or sharing the boats of occasional fishermen. He points out to me that among the shortlisted writers for this year's Stanford Dolman Travel Book of the Year, one contender rode by bicycle for a year through Arab countries and Iran; another climbed Everest; and another trekked through remote regions of Morocco by camel.
"Such travellers emit less greenhouse gas than on a routine day in London," Thubron says. "None of this is to exculpate the traveller, of course; we usually have to reach our initial destination by plane. But this kind of venture encourages nobody to follow us. On the contrary, readers probably sink deeper into their armchairs, greeting the traveller's book as a substitute for enduring the journey themselves."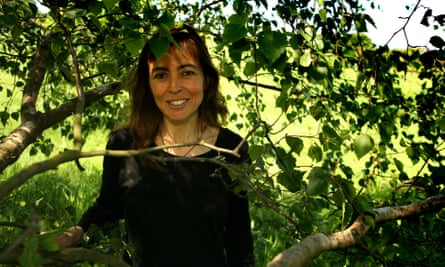 Over the course of five months, Philip Marsden sailed single-handed up the west coasts of Ireland and Scotland in a wooden sloop for his book The Summer Isles. He tells me: "When I started to travel and to write – years ago now – I was motivated by a sense that the world was a much bigger and more startling place than I had been led to believe. You only had to step beyond what was familiar to be struck by the scale both of its wonders and its horrors.
"I still hold to that, but now there is a new urgency. The environmental crisis is a global crisis and travel writing offers what it always has done, that full range of perspectives that journeys allow: the interaction of people and place, the chance to observe the vast, shifting drama of the natural world, as well as the reality of individuals affected by it. We are still creatures who depend on our habitat, even if we've done what we can to deny it."
Travellers, more than most, have witnessed the effects of climate change. Hence, as the festival's curator, I wanted to bring the world to an audience who might be unable or unwilling to travel abroad. Other speakers who'll propel the weekend journey include Sophy Roberts and Justin Marozzi, as well as the audacious Sara Wheeler, whose new book, Glowing Still, traces the female travel writer's journey, and Anthony Sattin, whose inspired book-of-the-year Nomads delves into our deepest mythology, unrecorded antiquity and natural environment to tell the untold history of the wanderers who shaped our world.
Thubron says: "Crucially, in the end, such travel connects us to one another in ways more potent and empathetic than the internet or the package holiday. Despite the world's apparent globalisation, its borders seem to be hardening, and travel is medicine for one of the worst diseases of our time: the demonisation of the other."
That most important reason lies at the heart of the festival. In his new book Homelands, Timothy Garton Ash writes about "the great defeat" of Brexit. With the divisions that accompanied and followed Brexit, the UK "lost something as important as freedom of movement or membership of the single market: an aspiration to be at once our national selves and something more than just our national selves".
Britain is part of Europe as it is part of the world. Of course we need to be responsible about air travel. We need to minimalise the environmental impact of our allotted time on Earth. But, at the same time, we must not stifle our curiosity, our sense of adventure, our hunger for the new, and the need to get on with our neighbours. Across the past century travel has opened so much of the world, and some of those passenger jet vapour trails can be seen as bridges of understanding between its people (especially once the industry implements essential controls to reduce both CO2 and non-CO2 aircraft emissions). To build a better world, we all must aspire to be something more than just our national selves.
As Griffiths concludes: "In terms of climate and air travel, my position is fewer holidays, more journeys. Not using flights as a right to seek the cushioned repose of the comfort zone (with added sunshine) but as a very occasional privilege."
On some spring and summer evenings, hot air balloons drift high above Dorset's Purbeck Hills and the chalk downlands of Cranborne Chase. Shadows lengthen down the Blackmore Vale. Hence on the festival poster it is a balloon – not an aeroplane or gas-guzzling SUV – that rises above the honey-coloured hamstone of venerable Sherborne Abbey, lifting travellers up to catch sight of new horizons.
Rory MacLean is the curator of the Sherborne Travel Writing Festival, which will be held at Sherborne's Powell Theatre from 14-16 April. Special events will include Afternoon Tea with the Authors. Charities involved include Kashfi's Children, which gifts bilingual books to educate young people, aiming to foster tolerance, positive change and hope. Weekend and single-event tickets can be booked through the festival website and on Eventbrite. His most recent book, Pravda Ha Ha: Truth, Lies and the End of Europe (Bloomsbury) is available at Guardian Bookshop (£9.59).