The three men convicted of murdering rapper XXXTentacion during a 2018 robbery in South Florida, have been sentenced to life in prison.
Dedrick Williams, Michael Boatwright and Trayvon Newsome appeared in a Broward County courtroom on Thursday, April 6, where Judge Michael Usan handed down the mandatory life sentences.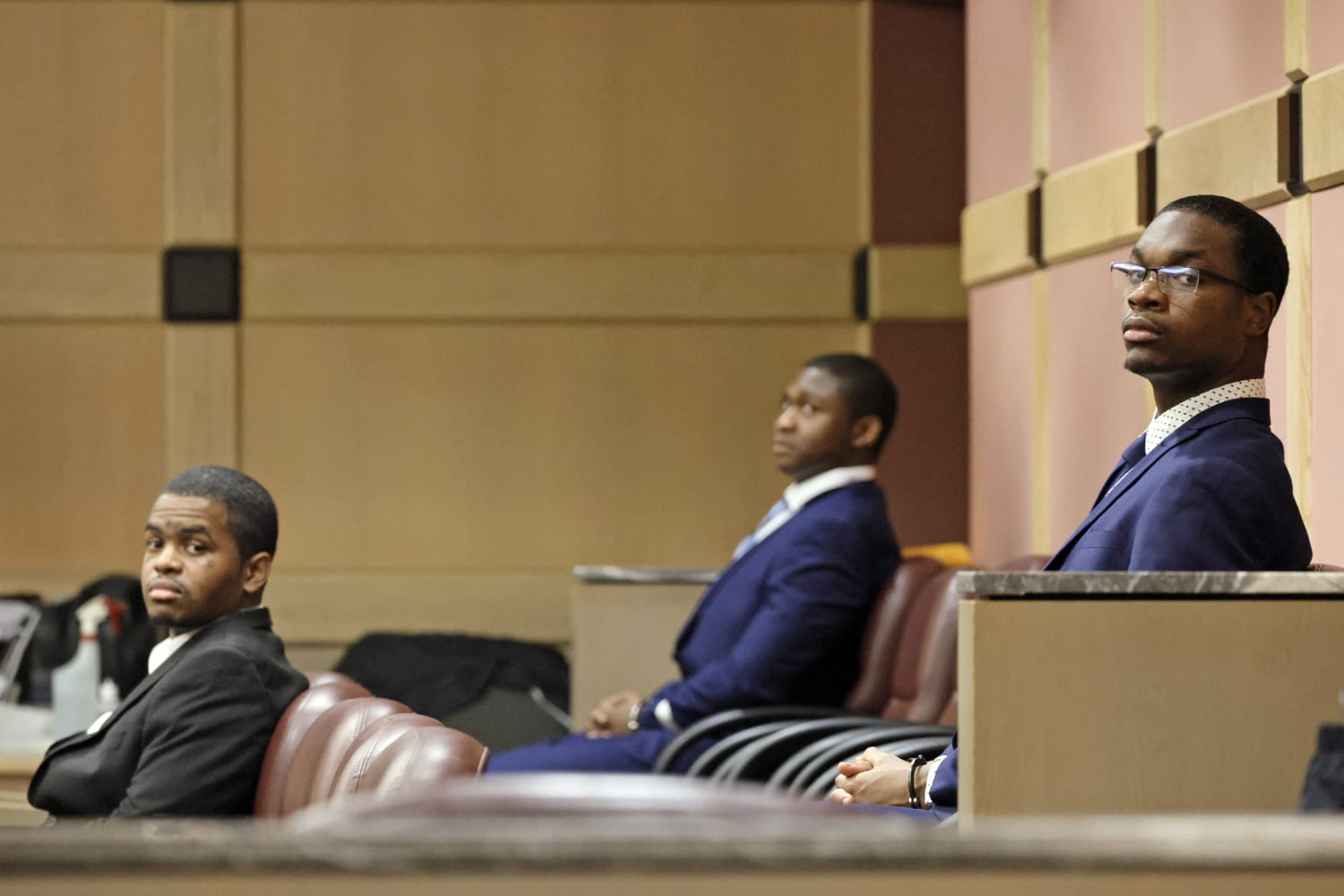 Solomon Sobande, the manager for the rapper whose real name was Jahseh Onfroy, read a statement on behalf of the family during Thursday's sentencing. He lamented the fact that XXXTentacion never got to meet his son, who was born seven months after the killing.
"This is a loss we will never truly recover from," Sobande said. "We will never get to see Jahseh live to his full potential, we will never get to watch him grow old, we will never get to watch him be a father."
Prosecutors had not sought the death penalty. The three men will have no chance for parole or early release for good behavior.
A jury of five men and seven women convicted the three men on first-degree murder and armed robbery last month, following six days of deliberations.
XXXTentacion had just left Riva Motorsports in suburban Fort Lauderdale on June 18, 2018, with a friend when his BMW was blocked by an SUV that swerved in front.
Surveillance video showed that two masked gunmen emerged and confronted the 20-year-old singer at the driver's window, and one shot him repeatedly. They then grabbed a Louis Vuitton bag containing $50,000 cash that XXXTentacion had just withdrawn from the bank, got back into the SUV, and sped away.
Boatwright, Newsome, Williams, and a fourth suspect, Robert Allan, were arrested after the killing.
Allen pleaded guilty last year to second-degree murder and testified against his former friends.
Boatwright, 28, was the shooter, while Newsome, 24, was the second gunman. Williams, 26, was the ringleader and getaway driver.
The trial spanned for four weeks as prosecutors laid out testimony, surveillance video and cellphone records tying each of the three men to the crime, along with videos they took of them flashing $100 bills.
Defense attorneys tried to refute evidence and point to others as responsible, but the jury didn't buy it.
During opening statements in February, the jurors heard divergent theories about the shooting. A robbery gone awry, according to prosecutors. According to the defense, it could have been a feud between XXXTentacion and the megastar Drake, but they say detectives refused to investigate that possibility.
Prosecutor Pascale Achille told jurors that Boatwright, Newsome, Williams, and Allen set out that day to commit armed robberies. Allen and Williams went inside the motorcycle shop to buy masks, she said.
There, the pair recognized him, and the group seized upon the opportunity, deciding to rob him as he left, Achille said. Boatwright shot him several times "without any provocation," she said.
Although Allen had testified he participated in the robbery, defense attorneys had accused Allen of being a liar trying to avoid a life sentence.
The rapper's mother spoke briefly after the jury returned the guilty verdict.
"We're good, justice was served. Thank you guys for supporting us," mother Cleopatra Bernard said.