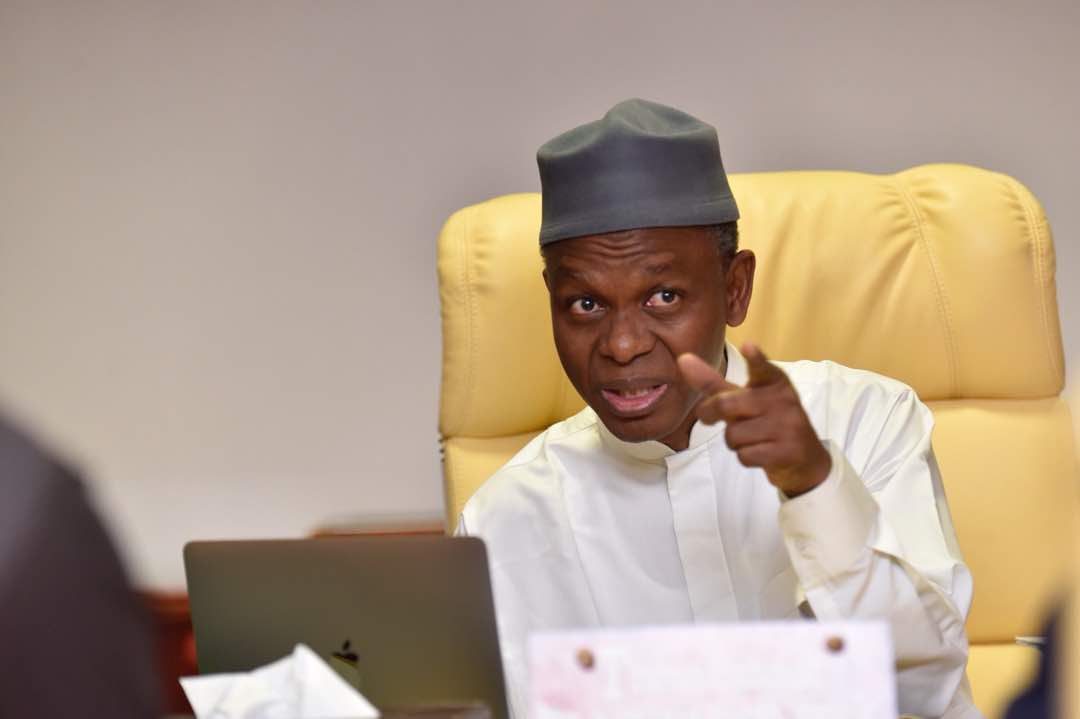 El-Rufai tells the 'Villa Cabal' to respect themselves or else…
Governor Nasir El-Rufai of Kaduna State has sent a strong warning to those he believes are working against the chances of the ruling All Progressives Congress (APC) and its presidential candidate, Bola Tinubu
The Governor had earlier disclosed that some elements in the Villa are working to ensure Tinubu loses the forthcoming general election.
In a yet-to-be-fully-released interview with BBC Hausa, El-Rufai warned the cabal saying if they do not behave like elders they would be disrespected.
"Respecting people is not fear, I swear we don't fear anyone in this country, so we are not fearful, we are respectful but if you show us you are not an elder, I swear we will fight you," he said.
This corroborated the governor's earlier interview with Channels TV where he said some people close to the president are plotting to sabotage the APC and Tinubu's victory in the coming election because their favorite candidate did not emerge as the party's presidential candidate.
According to the governor, the saboteurs, who are not members of the ruling party are exploiting the president's goodwill for their selfish ends.
"I believe there are elements in the villa who want us to lose the election because they didn't get their way; they had their candidate. Their candidate did not win the primaries. "
"They are trying to get us to lose the election, and they are hiding behind the president's desire to do what he thinks is right," the Kaduna State Governor had said.
The governor's claim was later amplified by the wife of the president, Aisha Buhari, who is in support of Tinubu's presidential ambition as she shared the clip of El-Rufai's allegation against the villa cabal on her social media page.
Meanwhile, the Minister of Information and Culture, Alhaji Lai Mohammed has debunked El-Rufai's claim, saying the government was not aware of anyone within the Presidential Villa working against the party.
He said Buhari has demonstrated his commitment to overseeing a free, fair, and credible election.