Arsenal legend Paul Merson has revealed the shock reason that he left his boyhood club in 1997 for the second division.
Merson won two league titles at Highbury and was regarded as one of the most exciting players in Arsenal's side. With the World Cup on the horizon, however, and Arsene Wenger about to lead the Gunners to a first double since 1971, 'Magic man Merse' made the bizarre decision to move to Middlesbrough in the second tier.
The career choice never actually harmed Merson's prospects with England: he still went to France '98 and got on the pitch for his country. But speaking now to FourFourTwo, the Sky pundit has revealed why he chose to leave a title charge at Highbury for a promotion battle.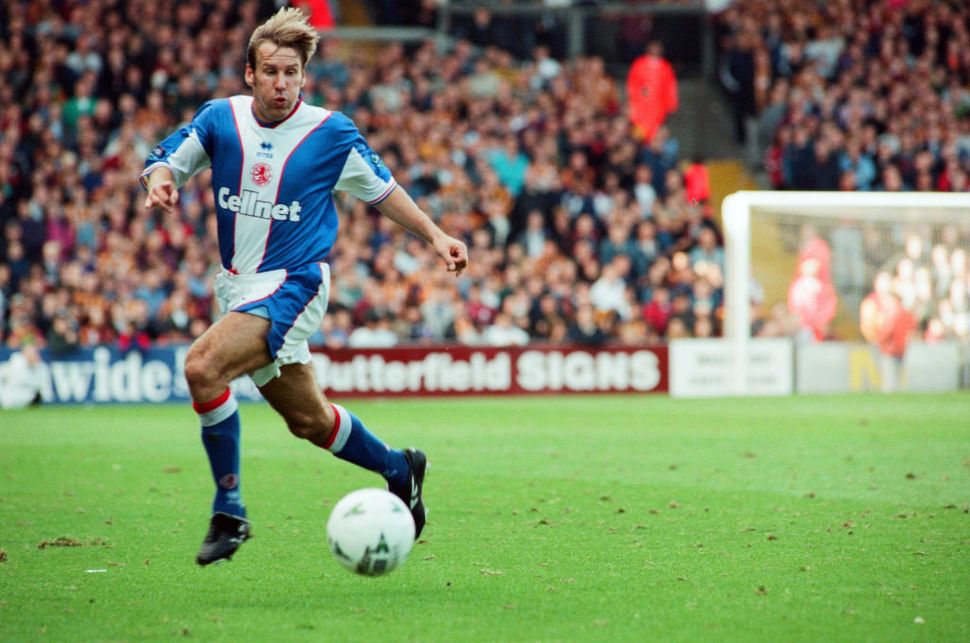 "Do you know what? For the first time in my life, greed with my addictions," he replies with unfiltered honesty. "My addictions back then were really flying. 
"Arsenal offered me a four-year deal on £580,000 a year – and Boro offered me a million pounds a year. I couldn't quite get my head around it."
VIDEO: What's Your Craziest Prediction For This Season?
An alcoholic in his early years, Merson later became addicted to drugs and gambling. At Boro, he would link up with another beloved and troubled England star, Paul Gascoigne – and though Merson admits now that he moved for the contract, he says that he did have a good time there on the pitch. 
"No disrespect to Middlesbrough, because I loved it when I lived there," he adds. "But at the time, Bryan Robson and the money to feed my addictions. That was a massive part of it all."
More Arsenal stories
Mikel Arteta has revealed the strange marriage metaphor he's used to motivate Kai Havertz. The Basque boss used another bizarre analogy recently to explain his tactics against Manchester City.
The Arsenal manager has had to defend Havertz already this season, notably after the 2-2 draw against Fulham.
Meanwhile, Brentford striker Ivan Toney has revealed he would be interested in a move to Arsenal in future.