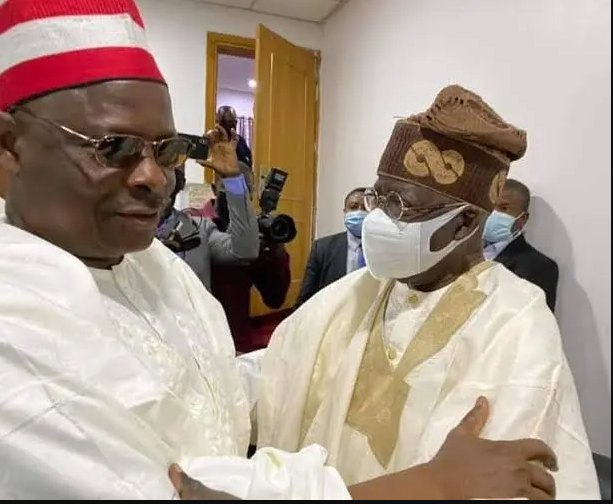 According to the NNPP's National Publicity Secretary, Agbo Major, Kwankwaso did not extend his congratulations due to the flawed nature of the presidential election.
Major dismissed reports claiming that Kwankwaso congratulated Tinubu, labelling such reports as fabrications of anti-democrats, political lackeys, and traitors.
According to Major: "The New Nigeria Peoples Party presidential candidate, Rabiu Musa Kwankwaso, did not congratulate the All Progressives Congress (APC) candidate, Bola Tinubu on the grossly flawed, contentious and disputed presidential election.
"NNPP rejects the outcome of the February 25, 2023, presidential election as it did not reflect the will, wish and mandate of the Nigerians who trooped out to vote but were disappointed by the failure of INEC to conduct a credible and transparent election and fulfil its promise to upload the polling units results to its portals which would have guaranteed the authenticity of the results and declaration of the winner of the presidential election.
"It is unthinkable that Kwankwaso would hastily congratulate Asiwaju Tinubu on his questionable mandate which other candidates also claimed they won and had approached the court to seek redress."
The party noted that until the court decides, "it will be preposterous for NNPP that was rigged out in most of its strongholds across the country to concede defeat and congratulate INEC's imposed winner"; Tinubu.